Engineer's Day 2022: In India, every year 15th of September is observed as Engineer's Day. Engineer's Day is celebrated on 15th September to mark the birth anniversary of Mokshagundam Visvesvaraya, one of the greatest engineers of India. The countries like Sri Lanka and Tanzania also mark Engineer's Day on September 15. Engineer's Day is observed to highlight the significant role played by engineers in building and transforming the nation. It is estimated that India has the second highest number of engineers in the world. In this article, we have discussed the History, Significance of Engineer's Day 2022.
Important Days in September 2022
Engineer's Day 2022: History
The Indian Government proclaimed that the birth anniversary of M Visvesvaraya will be marked as Engineer's Day in 1968. M Visvesvaraya was born on September 15, 1861, in Karnataka. He was a great scholar, statesman, the first Indian Civil Engineer, and the 19th Diwan of Mysore. Mokshagundam Visvesvaraya was brought up in a Telugu Brahmin Family. His primary education was completed in Bangalore and at the University of Madras, he attained his B.Sc Degree. M Visvesvaraya did Diploma in Civil Engineering(DCE) from the College of Engineering, Pune which has its affiliation with the University of Bombay and is the third oldest Engineering College in Asia.
Mokshagundam Visvesvaraya contributed to several projects such as the Krishna Raja Sagara dam in Mysore, the irrigation system executed in the Deccan Plateau, the flood protection framework for Hyderabad, and creation of block systems. To uplift the water supply level and store water at Khadakvasla reservoir near Pune M Visvesvaraya patented and introduced an irrigation system having water floodgates. This irrigation system was further installed at Tigra Dam at Gwalior and Krishnaraja Sagara Reservoir, KRS Dam in Mysore. He worked as Diwan of Mysore from 1912 to 1918. The highest honor of India, Bharat Ratna was received by Mokshagundam Visvesvaraya in 1955 for his extraordinary contributions for the nation.
Engineer's Day 2022: Significance
Engineer's Day is commemorated to aware the Engineers of India their role and responsibilities towards the development of the country. The Engineers especially the Civil Engineers should consider M Visvesvaraya as their guiding path. The citizens of the country should also understand the importance of Engineers and the work they perform of construction, instrumentation, and ringing new technologies in the world. On the occasion of Engineer's Day a memorial is held for M Visvesvaraya at his birthplace in Muddenahalli. Events, seminars, campaigns, workshops, etc. are organized on the Engineer's Day.
Engineer's Day 2022: Theme
The Theme for Engineer's Day 2022 is not announced yet. Engineer's Day 2021 theme was "Engineering for A Healthy Planet – Celebrating the UNESCO Engineering Report."
Latest Govt Jobs Notifications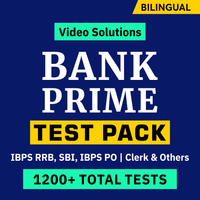 FAQs: Engineer's Day 2022
Q.1 When is Engineer's Day celebrated in India?
Ans. Every year Engineer's Day is celebrated in India on 15th September.
Q.2 Whose birth anniversary is observed as Engineer's Day in India?
Ans. The birth anniversary of M Visvesvaraya is observed as Engineer's Day in India.
Current Affairs