GA Topper Series: 1st-2nd May 2022: Hello Students, all those students who have cleared their prelims exams in the banking sector must be prepared with every topic in the General Awareness Section for the mains examinations. Bankersadda team has brought you up a new series in which we will come up with 10 questions with the correct answer and the detailed solution to the question.
Q1. In which year does the Kisan credit card scheme launch?
(a)2000
(b)1998
(c)1993
(d)2002
Ans.1.(b)
Kisan Credit Card (KCC) scheme was introduced in 1998 to issue of Kisan Credit Cards to farmers on the basis of their holdings for uniform adoption by the banks so that farmers may use them to readily purchase agriculture inputs
Q2. First world laughter day was organized at which place?
(a) Mumbai
(b) New York
(c)Delhi
(d)Geneva
Ans2.(a)
World Laughter Day was first celebrated in Mumbai in 1998 when Dr. Madan Kataria, founder of the Laughter Yoga Movement. This year it was on the 1st of May.
Q3. Semicon India Conference-2022 is held at?
(a)Delhi
(b)Bengaluru
(c)Hyderabad
(d)Pune
Ans.3. (b)
The Semicon India Conference-2022 will be inaugurated by Prime Minister Narendra Modi in Bengaluru.
Q4. Sitio Burle Marx receives UNESCO World Heritage status is of which country?
(a) Bhutan
(b) China
(c) Mexico
(d) Brazil
Ans.4 (d)
The Sitio Burle Marx site, a landscape garden in the Brazilian city Rio de Janeiro has been added to UNESCO's list of World Heritage sites.
Q5. Which Indian Bank launched the 'Open-for-all' Digital ecosystem for MSMEs?
(a) HDFC bank
(b) ICICI bank
(c) Axis Bank
(d)IDBI bank
Ans.5 (b)
ICICI Bank has launched India's first 'open-for-all' comprehensive digital ecosystem for all Micro, Small, and Medium Enterprises (MSMEs)
Q6. National Behaviour Change Communication Framework for Garbage Free Cities' has been launched under which scheme?
(a) Smart cities
(b) HRIDAY scheme
(c) Swacch Bharat – urban
(d) all of the above
Ans.6 (c)
Swachh Bharat Mission-Urban 2.0 under the aegis of the Ministry of Housing and Urban Affairs has launched the 'National Behaviour Change Communication Framework for Garbage Free Cities' to strengthen the ongoing Jan Andolan for 'Garbage Free Cities'. 
Q7. Which organization organized the AAHAR Mela?
(a) Agricultural and Processed Food Products Export Development Authority 
(b) National Agricultural Cooperative Marketing Federation of India Ltd
(c) Federation of Indian Chambers of Commerce and Industry
(d) a and b
Ans.7 (a)
The Agricultural and Processed Food Products Export Development Authority (APEDA) in partnership with the India Trade Promotion Organisation (ITPO) is hosting Asia's largest international food and hospitality fair, AAHAR-2022, at New Delhi's Pragati Maidan
Q8. Whitley gold award is given for?
(a) wildlife conservation
(b) to stop gold smuggling
(c) water conservation
(d) renewable energy
Ans.8.(a)
The Whitley Awards are held annually by the Whitley Fund for Nature (WFN) to recognize and celebrate effective grassroots conservation leaders across the Global South. Noted snow leopard expert and wildlife conservationist Charudutt Mishra has won the prestigious Whitley Gold Award.
Q9. Atal tunnel connects which two cities?
(a) leh to ladakh
(b)kullu to manali
(c) leh to manali
(d) Srinagar to leh
Ans.9. (c)
The construction of the Atal Tunnel connecting Manali with Leh is the world's longest highway tunnel above 10,000 feet. It got the best infrastructure award by IBC.
Q10. Special 301 report of USA deals with?
(a) trade
(b) renewable energy
(c) vaccine
(d) intellectual property rights
Ans.10. (d)
India, China, Russia, and four other countries were added to the US's annual 'Priority Watch List for intellectual property protection and enforcement. Argentina, Chile, Indonesia, and Venezuela are among the other countries on the Office of the United States Trade Representative's list in the special 301 reports.
Also Check: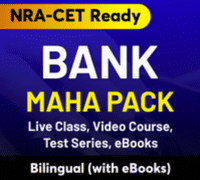 Other Latest Notifications: