GA Topper Series: 28th May 2022 Quiz: Hello Students, all those students who have cleared their prelims exams in the banking sector must be prepared with every topic in the General Awareness Section for the mains examinations. Bankersadda team has brought you up a new series in which we will come up with 10 questions with the correct answer and the detailed solution to the question.
Q1. What is the name of first-class ship of the Survey vessel? 
(a) Nirdeshak 
(b) Sandhayak
(c) Udaygiri
(d) Surat
Q2. Narindra Batra is president of which of the organization? 
(a) Indian Olympic Association
(b) International Hockey Federation
(c) All India Football Federation 
(d) None of these
Q3. What is the full form of CABA?
(a) Central Accreditation Board for Archaeology
(b) Central Advisory board for arts
(c) Centre for Archaeology board and Accreditation
(d) Central Advisory Board on Archaeology
Q4. What is the full form of BBPOU?
(a) Bharat Bill Pay operating units
(b) Bharat Bills Payment operating units
(c) Bharat Bill Payment operating units
(d) Bharat Billing Payment operating units
Q5. Where is Bharat drone Mahotsav held? 
(a) Lucknow
(b) Kanpur
(c) Delhi
(d) Mumbai
Q6. "Adopt people with TB" is started by?
(a) WHO
(b) Indian Government
(c) UNICEF
(d) all of these
Q7. ARROHAN 4.0 is a meeting related to?
(a) Finance department
(b) Postal department
(c) foreign investment
(d) P M gati Shakti scheme
Q8. WHO released a GReAT report with which of the organization?
(a) UNICEF
(b) ITO
(c) World athletics
(d) World bank
Q9. Who became the first woman officer to join Aviation Corps as a combat aviator?
(a) Nikhat Zareen
(b) Priyanka Mohite
(c) Abhilasha Barak
(d) Harsha Garud
Q10. Who is the chairman of the committee appointed by the supreme court for the All India Football Federation?
(a) Narindra Batra
(b) AR Dave
(c) Manoj Pande
(d) none of these
Solutions
Ans.1.(b)
Recently, Nirdeshak, the second of the four Survey Vessels (Large) (SVL) projects were built by Garden Reach Shipbuilders and Engineers (GRSE).
The first of class ship 'Sandhayak' was launched in December 2021 at GRSE, Kolkata.
Ans.2.(b)
Narinder Batra has resigned from his position as president of the Indian Olympic Association (IOA). Mr Batra also indicated that he will not run for president of the IOA again. He is also the International Hockey Federation's president (FIH).
Ans.3(d)
The Central Advisory Board on Archaeology (CABA), which was formed seven years ago to promote ties between the Archaeological Survey of India (ASI) and people working in the field of archaeological research, was re-established. The ASI reconstituted the board, with the Culture Minister as chairwoman and members including officials from the Culture Ministry and ASI, MPs, State government nominations, university representatives, scientists, and Indus Valley script experts.
Ans.4.(c)
The Reserve Bank of India (RBI) has eased norms for non-bank entities to set up Bharat Bill Payment operating units by reducing the net-worth requirement to Rs 25 crore, with a view to encouraging more players in the segment. At present, a net worth of Rs 100 crore is required to obtain authorization for a non-bank BBPOU (Bharat Bill Payment Operating Units). The reduction in net-worth requirements follows an announcement regarding the same by the central bank in April.
Ans.5.(c)
Bharat Drone Mahotsav 2022' is set to be a  two-day event being held on May 27 and 28. The prime minister will interact with Kisan drone pilots, witness open-air drone demonstrations and interact with startups in the drone exhibition centre
Ans.6.(b)
India will introduce a newly approved "made in India" TB infection skin test called 'c-TB', said Health Minister Mansukh Mandaviya. This cost-effective tool will be of immense benefit to other high burden countries as well. A new initiative, "Adopt people with TB" will be launched this year, based on Indian values of collectivism, which will call upon corporates, industries, organizations, political parties, and individuals to come forward and adopt TB-infected people and families and provide them with nutritional and social support.
Ans.7.(b)
Two days meeting of senior functionaries of the Postal Department and India Post payments Bank (IPPB), AAROHAN 4.0 started in Shimla, Himachal Pradesh. The agenda of the meeting is to discuss and deliberate ways to further deepen the Financial Inclusion drive in the country and to provide banking solutions to every citizen of India. Postal Department along with IPPB is working on the vision of the Prime Minister's Digital India initiative to promote digital payments and bring digital banking services to every nook and corner of the country in a customer-friendly manner.
Ans.8.(a)
The World Health Organization (WHO) and the United Nations Children's Fund (UNICEF) have released the first Global Report on Assistive Technology (GReAT). The paper, which was created in conjunction with UNICEF's Office of Research – Innocenti, includes 10 important actionable suggestions for enhancing access to assistive technology for all children, as well as evidence-based best, practice examples.
Ans.9.(c)
Haryana's Captain Abhilasha Barak has become the first woman officer to join the Army Aviation Corps as a combat aviator after successfully completing her training.
Ans.10.(b)
The Supreme Court today appointed a three-member Committee of Administrators (CoA) to oversee the affairs of the All India Football Federation (AIFF) and the adoption of its constitution in accordance with the National Sports Code and model guidelines, led by former apex court judge AR Dave.
Also Check: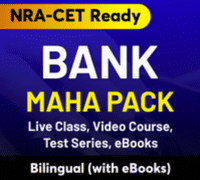 Recent Posts