GA Topper Series: 7th May 2022: Hello Students, all those students who have cleared their prelims exams in the banking sector must be prepared with every topic in the General Awareness Section for the mains examinations. Bankersadda team has brought you up a new series in which we will come up with 10 questions with the correct answer and the detailed solution to the question.
Q1. Global Report on Food Crises (GRFC) titled "Global Report on Food Crises 2022: Joint analysis for better decisions" was published recently. Which of the following organization is not involved in publishing it?
(a) Food and Agriculture Organization
(b) World Food Programme
(c) European Union
(d) Worldwide fund for nature
Ans.1(d)
Worldwide fund for nature is not involved in this report
GRFC is jointly produced by the Food and Agriculture Organization(FAO) of the United Nations (UN), the World Food Programme (WFP), and the European Union (EU).
Key points of GFRC
More than 193 million people in 53 countries have experienced acute food insecurity at crisis or worse levels in 2021. This represents an increase of around 40 million people compared to 2020, reported in GRFC 2021

Ethiopia has 50 % of its population under acute food shortage.
Q2. Shukrayan –I am on a mission on which planet and by which country?
(a) Jupiter, USA
(b) Moon, UAE
(c) Mercury, Bangladesh
(d) Venus, India
Ans2.(d)
The Indian Space Research Organisation will send a spacecraft to orbit Venus to study what lies below its surface, by December 2024
Isro chairman:  S Somnath 
UAE moon mission: Rashid
USA Jupiter mission: Juno
Q3. Which state has launched an app to track vehicles carrying sand and other mining material?
(a) Haryana
(b) Gujarat
(c) Madhya Pradesh
(d) Jharkhand 
Ans.3(a)
Haryana Chief Minister Manohar Lal Khattar launched a Vehicle Movement Tracking System (VMTS) mobile app that will help in tracking vehicles carrying sand and other mining material. This App has been built by  National Informatics Centre, Haryana
Other news related to Haryana:
Haryana Government To Build Stadium In Neeraj Chopra's Hometown

Panipat

Haryana Govt. Launched Crop Insurance Portal Of 'Mukhya Mantri Bagwani Bima Yojana'

First Virtual Smart Grid Knowledge Centre Inaugurated Of India In Manesar, Haryana
Q4. the following persons died recently. Match them with their professions.
Tony Brooks                              i. Actor

Salim Ghouse                           ii. Politician  

C. J D Rambai                            iii. Racing 
(a) A-i,B-iii,C-ii
(b) A-iii, B- i, C-ii
(c) A-ii, B-iii, C-i
(d) A-iii, B-ii, C-i
Ans.4(b)
Tony Brooks, a British racing driver who won six Formula One Grand Prix in the 1950s and was nicknamed the "Racing Dentist", has passed away. Film and TV actor Salim Ghouse passed away in Mumbai after suffering a cardiac arrest. The Former Chief Minister of Meghalaya, James Dringwell Rymbai, died at the age of 88.
Q5. Which state has launched the following schemes- KCR kit, Mana Ooru Mana Badi program?
(a) Telangana
(b)Kerala
(c) Karnataka
(d) Andhra Pradesh
Ans.5(a)
KCR Kit is for mother-child protection Mana Ooru Mana Badi program- school infrastructure. Recently Telangana State Government has announced the extension of insurance coverage to handloom and power loom weavers under the 'Nethanna Bima' (Weaver's Insurance) Scheme.
Q6. Recently a world food prize was given. Name the person who got this award for the first time in 1987?
(a) Cynthia Rosenzweig
(b) M S Swaminathan
(c) Verghese Kurein
(d) Norman Borlaug
Ans.6(b)
MS Swaminathan was the first person to get this award Norman Borlaug formulated this award. Cynthia Rosenzweig got the award recently for 2021.
Q7 Comprehensive Economic Partnership Agreement recently came into force with which country? 
(a) Netherland
(b) Iran
(c) UAE
(d) Srilanka
Ans.7(c)
After Pandemic India has signed a Comprehensive Economic Partnership Agreement with UAE which came into force on 1 may 2022. India has given a 1 billion $ line of credit to Srilanka.
Q8 "Health cloud" inaugurated at Vishakhapatnam is developed by which Indian organization for what purpose? 
(a) NIC, cloud computing for health statistics
(b) Railtel, mobile container hospital
(c) DMRC, for quick medical help for the army
(d) ISRO, for space medicine
Ans.8(b)
RailTel & WHO inaugurated Mobile Container Hospital at Visakhapatnam. The RailTel Corporation of India Ltd had designed and established a "Health Cloud" at Visakhapatnam premises of Andhra Pradesh Med Tech Zone (AMTZ).
Q9 Who has been banned by Board of Control for Cricket in India (BCCI) journalist in Wriddhiman Saha case
(a) Boria Majumdar
(b) Rashid Kidwai
(c) Vinod Rai
(d) Rajesh Talwar
Ans.9(a)
The Board of Control for Cricket in India (BCCI) has banned journalist Boria Majumdar for two years after an internal inquiry found him guilty of an attempt to "threaten and intimidate" in the Wriddhiman Saha case.
Rashid Kidwai's book- Leaders, Politicians, Citizens: Fifty Figures Who Influenced India's Politics"

Vinod rai: Not Just A Nightwatchman: My Innings in the BCCI"

Rajesh Talwar: the boy who wrote a constitution
Q10. Which state has set up India's first Tribal Health Observatory?
(a) Chhattisgarh 
(b)Odisha
(c) Jharkhand
(d)Kerala
Ans.10(b)
The government of Odisha has set up India's first Tribal Health Observatory (TriHOb), which acts as a repository of health-related data of the tribal populations in Odisha. Other schemes/ developments of Odisha are Kalia Yojana, Mo Sarkar, the REWARD Programme of the world bank, and World Food Programme (WFP) have partnered to improve household food and nutritional security to empower SHGs.
Also Check: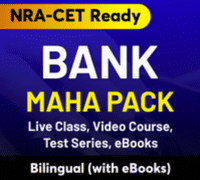 Other Latest Notifications: