Continuing the rest of the schemes for the pension in India:
National Social Assistance Programme (NSAP)
Launch Year

: 1995

Aim To provide financial assistance to the elderly, widows, and persons with disabilities in the form of social pensions. The beneficiary must be from the BPL category

It is a Centrally Sponsored Scheme.

It is being implemented in rural as well as urban areas.

There are five different schemes being implemented as a part of NSAP. 

Indira Gandhi National Old Age Pension Scheme (IGNOAPS)

: Monthly pension of Rs 200 for Age- 60- 79 people from BPL, RS 500 For 80 and above

Indira Gandhi National Widow Pension Scheme (IGNWPS)

: Monthly pension of Rs 300 to age 40 to 79 widows of BPL category, Rs 500 for age 80 and above

Indira Gandhi National Disability Pension Scheme (IGNDPS):

Any disabled person whose age is more than 18 years, and with a 40% disability belonging to the poverty line can apply for this scheme. A sum of Rs. 300 is paid as a pension for people up to the age of 79 and a sum of Rs. 500 is applicable for people above 79 years.

National Family Benefit Scheme (NFBS):

 

provides one-time lump sum cash assistance of Rs. 20,000 to families living below the poverty line on the death of the primary bread-earner between the age group of 18-59. The objective of the scheme is to ensure social security for the households living below the poverty line.

Annapurna:

Under this scheme, 10 Kg of food grains are distributed per month free of cost to destitute above the age of 65 years with no or meager subsistence

.
Pradhan Mantri Vaya Vandana Yojana (PMVVY):
The launch year is 2017

Pension Scheme announced by the Government of India exclusively for the senior citizens aged 60 years and above which was available

The scheme is now extended up to 31st March 2023 for a further period of three years beyond 31st March 2020.
Eligibility criteria:
Minimum Entry Age: 60 years (completed)

Maximum Entry Age: No limit

Policy Term: 10 years

Investment limit: Rs 15 lakh per senior citizen

Minimum Pension: Rs. 1,000/- per month

Maximum Pension: Rs. 9,250/- per month
Pradhan Mantri Shram Yogi Maan-dhan (PM-SYM) Yojana
Launch year: 2019

PM-SYM is a

 Central Sector Scheme

 administered by the 

Ministry of Labour and Employment and implemented through the Life Insurance Corporation of India and Community Service Centers (CSCs)

. 

LIC will be the Pension Fund Manager and responsible for Pension payout.

The unorganized workers (home-based workers, street vendors, mid-day meal workers, head loaders, landless laborers, and similar other occupations) whose

monthly income is Rs 15,000/ per month or less.

The Subscriber:

entry age group of 18-40 years.

The subscriber will be required to have a 

mobile phone, savings bank account, and Aadhaar number.

They should not be covered under 

New Pension Scheme (NPS), the Employees' State Insurance Corporation (ESIC) scheme, or the Employees' Provident Fund Organisation (EPFO).

He/She should 

not be an income taxpayer.
Minimum Assured Pension:

Each subscriber shall receive a 

minimum assured pension of Rs 3000/- per month

 after attaining the 

age of 60 years.
Donate a Pension' Scheme
The launch year is 2022

Is to extend the benefits of the Pradhan Mantri Shram Yogi Maan-Dhan (PM-SYM) pension scheme to the unorganized workers, the Government has taken the Donate-a-Pension initiative

The donation amount for a year amounts to a minimum of Rs. 660/ and a maximum of up to Rs 2400/- depending on the age of the beneficiary. The people/employers can donate on https://maandhan.in/ or by visiting the nearest Common Service Centre. 
Pradhan Mantri Laghu Vyapari Maan Dhaan Yojana
Launch year : 2019

It is 

a voluntary and contribution-based central sector scheme.

The government launched the scheme, entailing a monthly

minimum assured pension of  ₹3,000 for the entry age group of 18-40 years after attaining the age of 60 years

Under the scheme, 

the government makes matching contributions to the subscribers' accounts.

The scheme is based on 

self-declaration 

as no documents are required except a bank account and Aadhaar Card.

Eligibility

:
All small shopkeepers, self-employed persons and retail traders aged between 18-40 years and with Goods and Service Tax (GST) turnover below Rs.1.5 crore can enroll in the pension scheme.

To be eligible, the applicants should not be covered under the National Pension Scheme, Employees' State Insurance Scheme, and the Employees' Provident Fund or be an Income Tax assessee.
IBPS RRB Notification 2022: Click Here to Check
Also Check: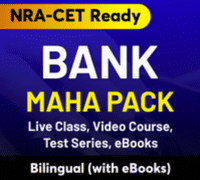 Recent Posts