General Awareness Quiz Series 2022: 10th November: Hello Students, General Awareness is an essential part of all government exams. It's better to prepare this section daily and revise the same using the factsheet provided. Bankersadda team has brought you up a new series in which we will come up with 10 questions and answers, other options of the question have related news to them. So don't miss reading the solutions.
Q1. Metro cash and carry is set to be acquired by which of the following companies?
(a) Reliance
(b) Adani New Industries
(c) Ship Rocket
(d) LIC
Q2. Which municipal corporation is the first to issue Municipal bond?
(a) Vadodara
(b) Delhi
(c) Pune
(d) Mumbai
Q3. Who has written the book "Winning the Inner Battle Bringing the best version of you to cricket" ?
(a) Shane Watson
(b) Nirmala James
(c) Rene Naba
(d) Bimal Jalan
Q4. Who won the gold medal in singles at the BWF Para Badminton World Championship along with Pramod Bhagat?
(a) Avani Lekhra
(b) Manisha Ramdass
(c) Nitesh Kumar
(d) Sourav Ghosal
Q5. LIC has increased its shareholding inb Voltas by buying an additional 2percent stake for____ crore.
(a) 230
(b) 635
(c) 735
(d) 830
Q6.Special Summary is related to which of the following Ministry/ Institution?
(a) Niti Aayog
(b) Finance Ministry
(c) Jal Shakti
(d) Election Commission of India
Q7. New satellite-carrying rocket, called a Ghaem-100 satellite carrier us launched by which of the following countries?
(a) Iran
(b)  Iraq
(c) Pakistan
(d) UAE
Q8. Which Technology giant has launched the FloodHub that display flood forecasts?
(a) Accenture
(b)  IBM
(c) Google
(d) Infosys
Q9. Which city is growing India largest Miyawaki Forest?
(a) Delhi
(b) Mumbai
(c) Hyderabad
(d) Indore
Q10. Which state became the first state in India to launch uniform gold prices based on bank rate?
(a) Uttar Pradesh
(b) Kerala
(c) Tamil Nadu
(d) Arunachal Pradesh
Solutions
Ans.1.(a)
Reliance Industries is set to acquire German retailer Metro AG's Cash & Carry business in India in a deal estimated at around €500. Metro Cash & Carry's customers include retailers and Kirana stores.
India's largest wind turbine by Adani: Adani New Industries Ltd. has constructed a wind turbine in Mundra in Gujarat as part of its growth plans for renewable energy.
Shiprocket is the first inter-city logistics provider to plug into the ONDC network, enabling sellers from all segments to ship products to cities and towns across India.
Ans.2.(c)
Pune was the first city to issue such a bond in 2017.
Vadodara became the second city in India to issue a municipal bond with assistance from the US Treasury Department's Office of Technical Assistance. The US Embassy and US Treasury officials joined counterparts from India's Ministry of Housing and Urban Development, the city of Vadodara, and the Securities and Exchange Board to celebrate the successful issuance of Vadodara's first-ever municipal bond.
Ans.3(a)
A new book titled "Winning the Inner Battle Bringing the best version of you to cricket" is authored by Shane Watson. This book will give you all of the information that you will ever need to deeply understand how to bring the best version of yourself every time your best performance is needed.
Retired school teacher Nirmala James has authored a new book titled "E. K. Janaki Ammal: Life and Scientific Contributions", featuring the life and remarkable achievements of Edavalath Kakkat Janaki Ammal (E. K. Janaki Ammal), India's first woman botanist.
French Author Rene Naba has authored a new bilingual book in both French and English titled "De la Nucléarisation de l'Asie"(Nuclearization of Asia).
Economist Dr Bimal Jalan authored the book "From dependence to Self­Reliance: Mapping India's Rise as a Global Superpower".
Ans.4.(b)
Pramod Bhagat and Manisha Ramadass won gold medals in singles at the BWF Para-Badminton World Championships in Tokyo. The reigning Paralympic gold medallist Bhagat beat compatriot Nitesh Kumar.
The Indian men's team, led by the seasoned Saurav Ghosal, clinched its first-ever gold at the Asian Squash Team Championships with a 2-0 win over Kuwait in the final
Ans.5.(b)
Life Insurance Company (LIC) has increased its shareholding in Voltas by buying an additional 2 per cent stake for 635crore. The state-owned life insurer increased its shareholding from 2,27,04,306 shares (equivalent to 6.862 per cent) to 2,93,95,224 (8.884 per cent) in Voltas.
Ans.6.(d)
The Election Commission of India conducts Special Summary Revision to enroll unenrolled eligible citizens during the month of October -November every year.
Ans.7.(a)
Iran's powerful paramilitary Revolutionary Guard launched a new satellite-carrying rocket, called a Ghaem-100 satellite carrier, seeking to demonstrate the force's space prowess even as anti-government protests rage across the country.
Ans.8.(c)
American technology giant Google has launched FloodHub, a platform that displays flood forecasts.
Ans.9.(c)
Hyderabad is growing green space city hosts India's largest Miyawaki forest
Delhi : has city forest scheme
Indore the cleanest city
Ans.10.(b)
Kerala becomes the first state in India to launch uniform gold prices based on the bank rate. The decision is to introduce a uniform price on 916 purity 22-carat gold.
Other posts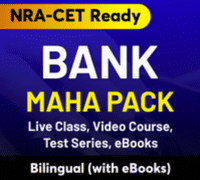 Current Affairs