What is IUGS Geological Heritage Site?
"An IUGS Geological Heritage Site is a key place with geological elements and/or processes of scientific international relevance, used as a reference, and/or with a substantantial contribution to the development of geological sciences through history "
How the IUGS sites were selected?
In March 2022, 181 applications from 56 countries were received.
All proposals were evaluated by 34 voting members.
An IUGS selection committee was established. All 550 evalutions were reviewed to double check and ensure quality control. 150 sites clearly fulfil the definition and standards.150 sites have been accepted as IUGS Geological Heritage Sites.
Only The First 100 will be designated in 2022. The rest will be designated in 2023.
Another 31 sites have been deferred.
In how many countries IUGS Geological Heritage sites were designated?
56 Countries
What is IUGS?
The International Union of Geological Sciences (IUGS), was founded in 1961,
It has 121 national members, representing over a million geoscientists, is one of the World's largest scientific organizations.
It encourages international co-operation and participation in the Earth sciences in relation to human welfare and is a member of the International Science Council (ISC). Membership is open to countries or defined regions. IUGS believes that it is of mutual benefit to establish close links with other organizations engaged in geoscience activities, and especially those organizations whose work relates to some of the major activities of IUGS.
International Union of Geological Sciences Motto

:

 

Earth Science for the Global Community;
Where is the secretariat of IUGS?
The IUGS Secretariat is located in Beijing (China) and is financially supported by the Government of China and the IUGS. The IUGS Secretariat moved to the Chinese Academy of Sciences, Beijing on 1st December 2012.
Where IUGS is celebrating its 60th anniversary?
IUGS is celebrating its 60th anniversary and the main IUGS 60th Anniversary Event will take place in Zumaia, Basque Coast UNESCO Global Geopark (Spain) with the presentation of The First 100 IUGS Geological Heritage Sites 
Which IUGS geological heritage site is located in India?
Mawmluh Cave, located in the East Khasi Hills district of Meghalaya, as one of the first 100 IUGS geological heritage sites
With a length of 7.2kms, Mawmluh Cave is the fourth longest cave in the Indian subcontinent.
The cave is a long maze with many openings and is decorated with stalactites, stalagmites, columns, drapes and moon milk.
Set at an altitude of 4503 m, the cave is known for its stalagmite formations.
Another prime feature of the cave is the pool inside the cave that is formed from five different rivers that pass through the cave.
It is of the Meghalayan stage of Holocene era.

First explored by a British official named Lieutenant Yule in 1844.
Other posts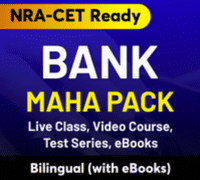 Current Affairs