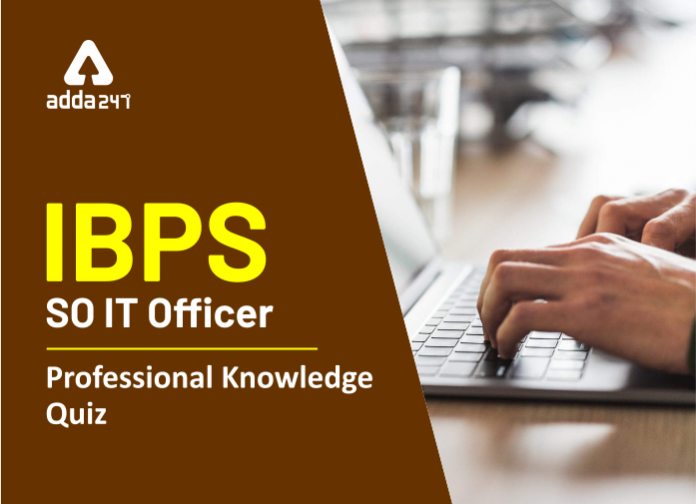 IBPS SO IT Officer Professional Knowledge Quiz 30th Dec.
Aiming to crack IBPS SO 2019 Recruitment? Then don't wait to start your preparation for IT Officer Professional Knowledge Exam. The syllabus of IBPS SO IT Officer Mains is vast as it includes all major subjects of professional knowledge like DBMS, Programming Languages, Hardware and Software, OOPS, Networking, Computer Security & more. To help you cover all of this in the limited time we have published the IBPS SO IT Officer Mains Study Plan. Take a test of professional knowledge with this quiz for IBPS SO 2019 IT Officer Mains Exam:
Check out more Computer Knowledge Videos Here
You may also like to Read:
Register here to get study materials and regular updates!!