In recent times we have seen that many Indian origin People are being appointed to Important posts in various countries. This article talks about them in great detail.
Who is  an Indian Origin?
A Person of Indian Origin (PIO) means a foreign citizen (except a national of Pakistan, Afghanistan Bangladesh, China, Iran, Bhutan, Sri Lanka and Nepal) who at any time held an Indian passport.
Or
who or either of their parents/ grand parents/ great grand parents was born and permanently resident in India as defined in Government of India Act, 1935 and other territories that became part of India thereafter provided neither was at any time a citizen of any of the aforesaid countries ( as referred above);
Or
Who is a spouse of a citizen of India or a PIO.
What are the measure taken by the Indian Government to connect the Indian Origin People top their heritage?
Indian Origin people are given Person of Indian Origin card which has the following benefits:-
(i) PIO card holders do not require a visa to visit India for a period of 15 years from the date of issue of the PIO card.
(ii) They are exempted from registration at FRRO/FRO if their stay does not exceeds 180 days, Incase if the stay exceeds 180 days, they shall have to register with FRRO/ FRO within the next 30 days.
(iii) They enjoy parity with NRIs in economic, financial and educational benefits like:-
Acquisition, holding, transfer and disposal of immovable properties in India, except agricultural/ plantation properties Admission of children to educational institutions in India under general category quota for NRIs, including medical and engineering college, IITs, IIMs etc Availing Various housing schemes of LIC of India, State Government and Central Government agencies
What is Pravasi Bhartiya Diwas?
9 January commemorates the return of Mahatma Gandhi from South Africa to India in 1915. To mark this day, the tradition of celebrating Pravasi Bharatiya Divas (PBD) started in 2003. 1st PBD Convention was organised on 9 January 2003 to mark the contribution of the overseas Indian community to the development of India.
The 17th PBD Convention will be held from 8 – 10 January 2023 in Indore, Madhya Pradesh. The theme of the 17th PBD is "Diaspora: Reliable Partners for India's Progress in Amrit Kaal".
Dr. Mohamed Irfaan Ali, President of the Cooperative Republic of Guyana, will be the Chief Guest at the 17th Pravasi Bharatiya Divas (PBD) Convention which will be held from 8-10 January 2023 at Indore, Madhya Pradesh," the Ministry of External Affairs (MEA) said in a statement.
Acts and articles which govern citizenship in India:
Article 11: Parliament to regulate the right of citizenship by law
The Parliament has the right to make any provision concerning the acquisition and termination of citizenship and any other matter relating to citizenship.
Citizenship act 1955.
Important Personalities who are of Indian Origin:
Rishi Sunak: First Indian origin Prime Minister of England. Youngest PM in 200 years of UK history.
Kamala Devi Harris : first woman and the first coloured Vice President of the USA. The 49th VP is also the first African American and Asian American Vice President.
Mohamed Irfaan Ali was born into a Muslim Indo-Guyanese family in Leonora, West Coast Demarara. He has been the ninth executive President of Guyana since 2020.
Antonio Costa: Prime Minister of Portugal since 2015 and is the 119th PM of the country. He is half Indian and half Portuguese.
Chandrikapersad 'Chan' Santokhi: Ninth President of Suriname since 2020. Santokhi was born to an Indo-Surinamese Hindu family in Lelydorp, Suriname.
Pravind kumar Jugnauth: Mauritian Prime Minister post since 2017.Born into a Hindu family, Jugnauth's ancestors are from Uttar Pradesh.
Prithvirajsing Roopun GCSK or Pradeep Singh Roopun : seventh President of Mauritius since 2019.
Leo Eric Varadkar : Tánaiste and Minister for Enterprise, Trade and Employment in Ireland since June 2020.
Halimah Yacob: is a Singaporean politician and former lawyer who has been serving as the eighth president of Singapore of Indian origin since 2017. 
Wavel Ramkalawan: serving as the president of Seychelles since 26 October 2020.
Other posts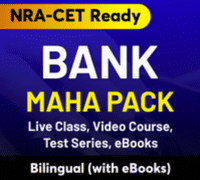 Current Affairs