"At the Stroke of Midnight Hour, When the world sleeps, India will awake to life and freedom" – Jawahar Lal Nehru (15 Aug 1947)
Starting its Journey on 15 Aug 1947 when India earned freedom from British rule to 2020 completing 74 Years of Independence, India has come so far towards development prosperity and a stable Nation. Here's a look at major achievements those have shaped India's Journey.
Chance to Feature Your Article on Bankersadda | Voice Your Opinion as Guest Writer
Space Power
ISRO launched Polar Satellite Launch Vehicle (PSLV-C37) at Sriharikota on February 15; 2017.India successfully put a record 104 satellites from a single rocket into orbit on February 15 in the triumph for its famously frugal space agency.
ISRO has in a time gone on to become completely self-reliant. Today, ISRO launches its rockets into space carrying not only Indian satellites but also for other countries such as Israel, Singapore as well as the United States of America.
The 'Mission Shakti' anti-missile test was successfully conducted which enabled India to defend its interests in outer space.
ISRO Chief Dr. K Sivan announced ISRO's plans for 2020 including the progress in 'Chandrayaan 3' moon mission and 'Gaganyaan' mission for putting an Indian astronaut into space.
Indian Economy
Since 1947, India has achieved tremendous progress in raising growth, income levels and standards of living. The gross domestic product (GDP) increased from Rs 2,939 billion during 1950-51 to Rs 1,40,776billion during 2018-19. GDP of India is expected to reach 2610.00 USD Billion by the end of 2020, according to Trading Economics global macro models and analysts expectations.
At the same time, the average Indian citizen earned an income of just around Rs 7,513 during 1950-51 which increased to Rs 92,565 during 2018-19. The per-capita net national income during 2019-20 is estimated to be Rs 1,35,050 showing a rise of 6.8 percent The per capita income increased in real terms despite a significant increase in the population of the country.
India a traditional Borrower from IMF has now become a lender to the Institution.
India Foreign Exchange reserve has grown from just 2 billion dollar to around US$534.568 Billion on 31 July 2020.
Miscellaneous
95% of the diamond in the world is cut, Polished and processed in India.
Hero Motocorp Ltd., the largest two-wheeler manufacturer in the world, where it has a market share of about 46% in the two-wheeler category.
India ranks Second worldwide in the farm output.
India is the Second Largest cement producer in the world and accounts around 7% of world cement output.
The list of India's achievement is endless but article barred us from being lengthy. It is pertinent to mention that British who ruled us for two centuries, looking towards us for employment generation. TATA is the biggest job providing company in United Kingdom.
About the Guest Writer- Gurwinder Dadhwal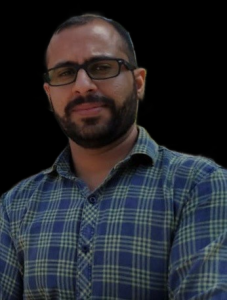 Hi, I am Gurwinder Dadhwal from Punjab, I have completed my BBA from Jamia Millia Islamia University Delhi. I have Cleared IBPS Clerk IX and CGL 2019 tier 1 Looking forward for further selection phases to complete.
Chance to Feature Your Article on Bankersadda | Voice Your Opinion as Guest Writer
Click Here to Register for Bank Exams 2020 Preparation Material