The team of OfficersAdda247 has come up with a big surprise for the JAIIB aspirants. JAIIB is a huge opportunity for any banker to grow in scale and position along with the rich experience. As the Indian Institute Of Banking and Finance introduced a new compulsory paper for JAIIB Exam, Indian Economy & Indian Financial System (IE & IFS) aspiring candidates began searching for the relevant study material on various platforms. To assist aspiring candidates in their preparation journey the team of OfficersAdda247 is here, with the JAIIB Indian Economy & Indian Financial System (IE & IFS) Book. The book has been prepared with much hard work making it user-friendly for candidates as it is simple, easy to understand, made with well researched content, and has exam-oriented approach.
JAIIB Indian Economy & Indian Financial System (IE & IFS) MCQs Book
JAIIB IE & IFS MCQs (1750+ Questions) Book is the ultimate companion of candidates on their journey to success in these highly competitive and esteemed financial and banking exams. It provides aspirants with a structured, up-to-date, and practice-oriented approach to ace the exam with confidence. The banking and financial sector employees need to invest in their success today and let this book be their trusted study companion on their path to achieving career aspirations in the world of finance and banking. Aspirants just need to start their preparation with confidence and unlock the doors to a promising future. The book is updated as per the latest examination pattern and is suitable for JAIIB IE & IFS Exam.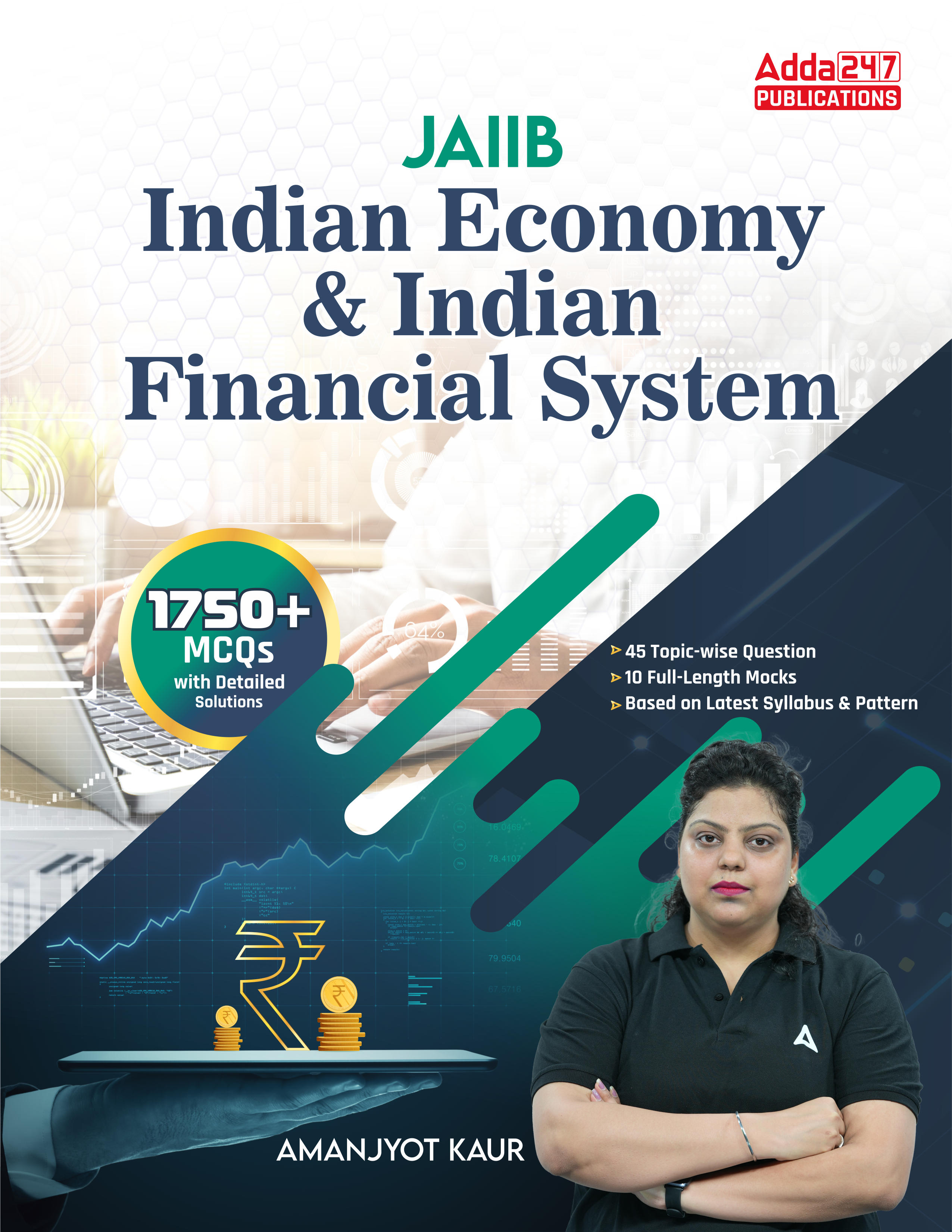 Features and Highlights:
1750+ MCQs with detailed solutions(Additional 250 questions)
45 Topic-Wise Questions
10 Full-Length Mocks
Based on the latest syllabus and pattern
English Medium
The book is an organized structure with modules, chapters and self-assessment questions.
Basic To Advanced-Level Questions
Exam-Focused Content