PNB SO Syllabus 2022: Syllabus is most important in preparing for any examination. PNB released the PNB SO Recruitment notification 2022 on 20th April on the official website of the bank for the recruitment of 145 specialist officers in the bank. Now the time has come that the aspirants preparing for PNB SO 2022 should boost up their preparation. Here we have provided the latest PNB SO Syllabus 2022 that has all the recent updates. PNB SO Exam is one of the most perfect opportunities for people who want to be in the Banking and finance line. If you want to excel in the PNB SO 2022 exam, then prepare according to the latest PNB SO Syllabus and Exam Pattern. This will help you to escalate your preparation in the right direction.
PNB SO Recruitment 2022 Check Here
PNB SO Exam Pattern 2022
The online examination is the first phase of the two-tier selection process and the candidates who are qualified from the online examination will attend the interview. For each question for which a wrong answer has been given by the candidate One fourth of the marks assigned to that question will be deducted as penalty to arrive at corrected score. Candidates can check PNB SO 2022 exam pattern in the given table.
Parts
Subjects
No. Of Questions
Maximum Marks
Duration
Part I
Reasoning
40
40
25 minutes
English Language
40
40
25 minutes
Quantitative aptitude
40
40
25 minutes
Part II
Professional Knowledge
50
100
45 minutes
PNB SO Syllabus 2022
Aspirants who are preparing for PNB SO 2022 examination can check the subject-wise and topic-wise PNB SO 2022 syllabus in the given table.
Reasoning Ability
Seating Arrangement
Puzzles
Direction and Blood relation
Syllogism and Inequality
Input-output
Logical Reasoning
Coding decoding
Numerical Ability
Pipes and Cisterns
Percentages
Simple Equations
Problems on Numbers
Averages
Indices and Surds
Compound Interest
Volumes
Odd Man Out
Quadratic Equations
Probability
Profit and Loss
Simplification and Approximation
English Language
Spot the Error
Cloze Passage
Fill in the Blanks
Shuffling of Sentence parts
Conversions
Sentence Rearrangement
Grammar
Shuffling of Sentences in a passage
Improvement of Sentences
Synonyms/Homonyms
Antonyms
Vocabulary
Idioms & Phrases
Professional Knowledge
Professional knowledge is based on the applied post and relevant subject.
PNB SO 2022 Selection Process
Online written examination
Interview
PNB SO Interview 2022
The interview round of any recruitment provides an absolute judgment regarding an aspirant's likable traits, capabilities, potential, and other factors which make him worthy of holding a position. This is so because their answers reflect their personality. It is therefore mandatory for the candidates to be well prepared for this round, which also boosts up their confidence and helps them recognize their strengths and weaknesses.
There is no fixed time for which an Interview session can last, but mostly Interview sessions typically last for 15-20 minutes, and during this time, the candidate may have to answer at least 15 questions.

The questions are based on your profile, such as education, employment history, hobbies, noteworthy achievements, and temperament.

Knowledge about Banking and Current Affairs related to it.
Educational qualifications and background.
Situational awareness and ability to perform under pressure.
Leadership ability and behavioral traits.
Temperament and mindset, cultural fit to the banking industry
Confidence and communication skills.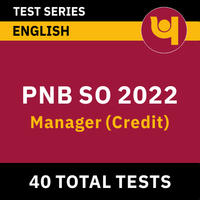 FAQs: PNB SO Syllabus 2022
Q1. Is PNB SO 2022 notification released?
Ans. Yes, PNB has released 145 vacancies for the post of specialist officer in the bank.
Q2. What is the closing date of PNB SO recruitment 2022?
Ans. The last date for online registration is 7th May 2022.