Recent in News
As on 24 Nov 2022 ,India's Purnima Devi Barman, an Assam-based wildlife biologist, is one of the five 'Champions of the Earth' for this year, the United Nations Environment Programme (UNEP) announced.
The Federation of Indian Chambers of Commerce & Industry (FICCI), felicitated Rajendra Singh Pawar, Chairman & Founder, NIIT with 'Lifetime Achievement Award 2022' at the 8th FICCI Higher Education Excellence Awards ceremony.
Museum maker AP. Shreethar was honored with Economic Times Inspiring Leaders Award 2022 in Delhi.
Prodapt, a leading global consulting, technology & managed services provider with a singular focus on the Connectedness industry, has been named a recipient of the Salesforce Partner Innovation Award in the "Communications" category.
The Ministry of Youth Affairs and Sports, Government of India announced the National Adventure Award called "Tenzing Norgay Adventure Award" (TNNAA) for the year 2021. The award is given in four categories which are Land Adventure, Water Adventure, Air Adventure, and Life Time Achievement.
Chennai-based Matrix Business Services India Pvt. Ltd., a leading Business Assurance Services Company, part of the UDS Group, was recently recognised and awarded "Partner of the Year 2022" by one of the world's most valuable companies, Procter & Gamble (P&G) at a recently held event in Cincinnati, USA, for their contribution in transforming their business processes.
In various competitive exams like Bank Po, Bank Clerk, Regulatory bodies: RBI Grade B, SEBI Grade A, SSC CGL, State PCS exam; recent awards and recognitions are asked. This article is regularly updated so that students can have all the awards at one place. Bookmark it for revision purposes.
Recent Awards and Recognitions in India 2022: List of Important Awards in Hindi
Sno.
Awardee
Award
Given by
Important facts
1.
Ms. Naina Dhakad
Tenzing Norgay National Adventure Awards 2021:

Land Adventure

Ministry of Youth
2.
Shri Shubham Dhananjay Vanmali
Tenzing Norgay National Adventure Awards 2021:

Water Adventure

Ministry of Youth
3.
Group Captain Kunwar Bhawani Singh Samyal
Tenzing Norgay National Adventure Awards 2021: Lifetime Achievement
Ministry of Youth
4.
Ravi Kumar Sagar
Dr. Abdul Kalam Seva Puraskar
Vande Bharat Foundation and LeadIndia Foundation
CEO of RK'S INNO group
5
Matrix Business Services India Pvt. Ltd.
Partner of the Year 2022
by one of the world's most valuable companies, Procter & Gamble (P&G)
6
Purnima Devi Barman
Champions of the Earth
UNEP
The other honourees include Arcenciel (Lebanon); Constantino (Tino) Aucca Chutas (Peru); Sir Partha Dasgupta of the United Kingdom and Cecile Bibiane Ndjebet (Cameroon)
7
Danish Manzoor Bhat
Jaipur Foot USA's first Global Humanitarian Award
8
9
Other posts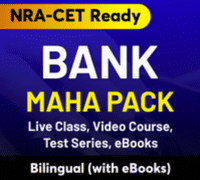 Current Affairs