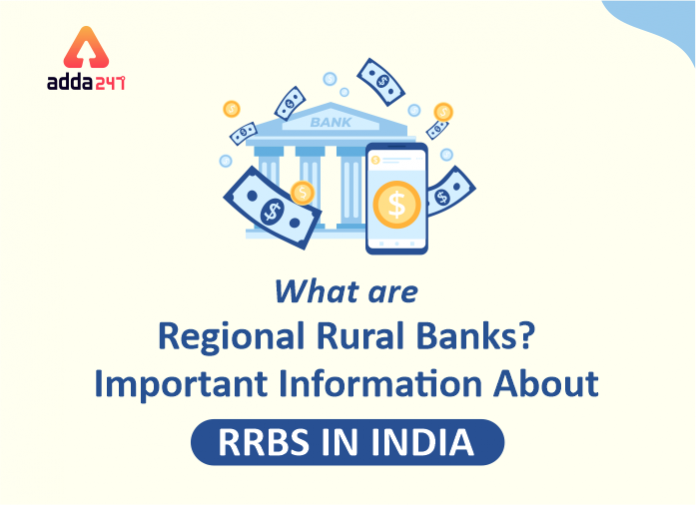 | Updated On January 27th, 2020 at 04:59 pm
Regional Rural Banks (RRBs): Regional Rural Banks are Indian Schedule Commercial Banks and are designed as hybrid micro banking institutions that combines local, rural orientation and small scale lending culture of cooperatives and business culture of commercial banks with a major focus of serving rural regions of our nation. They are government sponsored financial institutions.

You may also like to check:
How RRBs came into existence?
Regional Rural Banks (RRBs) were set up under the provisions of 26 September 1975 ordinance and the RRB Act of 1976 to allocate banking and credit services for agriculture and other rural sectors. They were established on the recommendation of Narshimham Working Group. That time, almost 70% of India's population was based on rural region.
After the legislations of the Regional Rural Banks Act, 1976, the first Regional Rural Bank "Prathama Grameen Bank" at Moradabad (U.P) was set up on October 2, 1975 which was sponsored by Syndidcate Bank with Rs 5 crore as initial capital. There were 4 more RRBs that were established after this on the same day. One among them was set up at Malda (West Bengal) under the name of Gour Grameen Bank which was the first Grameen Bank of Eastern India.
Presently, there are total 45 RRBs in India.
Ownership of RRBs
Regional Rural Banks are owned by three entities:
Central Government with a share of 50%
State Government with a share of 15% and
Sponsor Bank with a share of 35% (Any commercial bank can sponsor the regional rural banks)
You may also like to check:
Regional Rural Banks Objective
RRBs were created with the following objective in mind:
To provide banking services to rural and semi-urban areas.
Locker, debit and credit card facilities to the country side people.
To enhance employment opportunities by promoting trade and commenrce in rural areas.
To support enterpreneurship in rural areas.
Pension and MGNREGA wages distribution
Organisational Structure of RRBs
The structure of RRBs differs from one RRB to the other RRB depanding on the size and nature of the RRB. The following is the hierarchy of officials in a Regional Rural Bank.
Board of Directors
Chairman & Managing Director
General Manager
Assistant General Manager
Regional Manager/Chief Manager
Senior Manager
Manager
Officer
Office Assistant
Office Attendant
Number of RRBs in India
Currently, Regional Rural Bank are going through a process of amalgamation and consolidation. We have a list of number of RRBs
Number of RRBs from the initial date
Dec 1975:- 6 RRBs
Dec 1980:- 85 RRBs
Dec 1985:- 188 RRBs
Mar 1990:- 196 RRBs
Mar 2006:- 133 RRBs
Mar 2011:- 82 RRBs
Mar 2013:- 64 RRBs
Mar 2014:- 57 RRBs
Mar 2016:- 56 RRBs
Jan 2019:- 45 RRBs
Also check: What is Coronavirus? Everything you want to know about the deadly virus, which created Wuhan Pneumonia
Regional Rural Bank Regulation
Regional Rural Banks are regulated by RBI and supervised by National Bank for Agriculture and Rural Development (NABARD). All the states have RRBs in India now except Sikkim and Goa.