I am DHARAVATH MAHENDER. I am from Nekkonda, Warangal (Telangana). I have done EEE in my Graduation in the year 2017, from Hyderabad. first of all, I thank my Parents (Mr. Ravi and Mrs. Thari) and my sisters because they gave such a great life & support me a lot, and also to my teachers, My friends Sampath, Suresh, Ashok, Raju, Prashanth these Characters motivate me a lot at my failure situations. I like to thank each and everyone who is connected to me. I started my preparation in June 2017.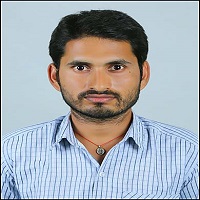 These are the exams in which I appeared between the year 2017 to 2019:-
RRB PO & clerk 2017 not cleared prelims
IBPS PO mains failed in reasoning( 0.50)
IBPS clerk 2017 failed in prelims, in English section (cutoff 6.5, got 4.5, attempted 5 Questions)
RBI ASSISTANT 2017 failed in prelims
RRB PO mains failed in Quant subject (0.25)
RRB clerk 2018 failed in prelims by( 0.75)
IBPS PO Failed in Mains except for GA subject
In Quant section got zero marks.
IBPS Clerk 2018 failed in mains
BOB PO Manipal 2018 failed in overall cut off.
SBI PO prelims not cleared
SBI clerk mains not cleared in 2018 & 2019
Lic ADO mains failed( in Insurance subject)
Lic AAO mains failed (failed in Insurance Subject) and IDBI Executive waitlisted but not came finally.
RBI Grade B not cleared
RRB PO 2019 failed in prelims(it is my fault),
IBPS PO failed in mains (again Quant zero marks)
RRB Clerk 2019 finally selected working from 17th February in (MADHYA PRADESH GRAMEEN BANK clerk). it's my god gift job thank you to MPGB.
IBPS CLERK 2019 selected as (INDIAN BANK Clerk) and I Want to join.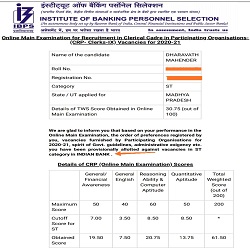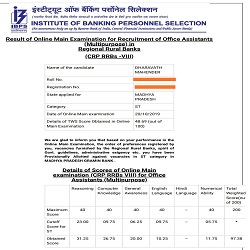 My strategy for Prelims & Mains Exam:-
English Section:- I was weak in the English language because I came from a Telugu background up to 10th class. first I cleared basics of grammar rules and followed Adda247 Quizzes, YouTube videos, and Purchased Adda247 test series then improved a lot because in beginning days I got zero marks.
After I purchased the Adda247 test series I practiced mock tests Adda247 prepared me well mannered from basic to a high level. Read One article per day from The Hindu editorial only and analyze it (it's very important to us because it's very useful in paragraph completion).
Quant Section:-First I cleared basics like (multiplication table up to 20 squares up to 50, cubes up to 30, percentage table conversion up to 20, factorials up to 10!).
Above things are very useful in speed calculations and Data interpretation(DI).
I selected Some topics in prelims where I focussed more and make these topics my strength to clear the prelims exam:
*Quadratic equations
*simplification and approximation
*DI
*Ages
*Partnership
*percentage
*Time and work
Attempt questions from these topics in the exam you need not cover the whole syllabus.
For Mains Exam follow Sumit Sir's advice.
Also Read,
Reasoning Section:
First I cleared basics concepts of all topics. I attempted daily Adda247 Quizzes these are very useful to increase speed & accuracy, attempt one mock test daily.
Do more and more practice puzzles and seating arrangements.
I Followed Adda247 Radhey sir ki reasoning YouTube videos to clear my concepts
Banking Awareness Section:
I Followed the Adda247 capsule for Banking Awareness Section and YouTube videos to clarify some concepts.
General Awareness Section:- I followed ADDA247 daily GK and static GK and Adda247 capsule. Practice daily quizzes of the General awareness section it's really helpful.
Last but not least thank each one who supports me to got this position. I heartily Thank you very much ADDA247.
"Life gives you many chances, But you cheat yourself by blaming the circumstances"
Thank You for all for reading my reading success story and Heartily All the best for your future exams.
Remember one thing One day your day will come, Have Patience!
Share your success story with us at blogger@adda247.com
Check more Success Stories by Achievers
Practice with,