Recent in News
53rd IFFI closes with the following main highlights:
Golden Peacock for the Best Film of the festival goes to Spanish film Tengo sueños eléctricos / I HAVE ELECTRIC DREAMS
Iranian writer and director Nader Saeivar bagged Silver Peacock for Best Director for No End, a magical and subtle portrayal of Iran's regressive socio-political system.
Vahid Mobasseri, lead actor of No End, is honoured with Silver Peacock for Best Actor (Male), for transmitting the complexity of feelings that torment the protagonist.
Daniela Marín Navarro, lead Actor of Best Film 'I Have Electric Dreams' is honoured with Silver Peacock for Best Actor (Female).
IFFI honoured Director Asimina Proedrou, hailing from Athens, with the Award for the Best Debut Feature Film of a Director, for the film Behind the Haystacks.
Indian director, writer and cinematographer Praveen Kandregula has received Special Mention by the Jury for his film Cinema Bandi.
Iranian film Nargesi by Director Payam Eskandari has won the ICFT-UNESCO Gandhi Medal, given for a film that best reflects Mahatma Gandhi's ideals of peace, tolerance and non-violence.
Manipur – the 'Jewel city of India', one of the eight sisters of North East, became the torch-bearer for promotion of films from North East India at the 53rd edition of International Film Festival of India (IFFI).To mark the golden jubilee of Manipuri cinema, IFFI 53 showcased Five Feature and five Non-Feature films, curated by Manipur State Film Development Society under Indian Panorama.
France being the 'Country of Focus' this year, with eight films from France screened under the package with the screening of Emmanuel Carrère's 'Between Two Worlds' (Ouistreham).
The 'Homage' section of IFFI 53 included fifteen Indian and five international films. Tributes were paid to Bharat Ratna Lata Mangeshkar, singer-composer Bappi Lahiri, Kathak maestro Pt. Birju Maharaj, actors Ramesh Deo and Maheshwari Amma, singer KK, director Tarun, Mr Nipon Das Assamese actor and theater artist, Majumder and singer Bhupinder Singh. Whereas in International section, Festival paid homage to the genius of Bob Rafelson, Ivan Reitman, Peter Bogdanovich, Douglas Trumbell and Monica Vitti.
Yaanam,' a non-feature film, was screened under the Indian Panorama section at the 53rd edition of the International Film Festival at Goa. It is based on the autobiographical book "My Odyssey: Memoirs of the Man Behind the Mangalyaan Mission" by former space chairman Padma Bhushan Dr K. Radhakrishnan.
The 5-day long Film Bazaar concluded at the International Film Festival of India (IFFI) in Goa with Bangladesh feature film 'Agantuk' being named the winner of the Prasad DI award. 
Facts about 53-Hour Challenge
What is the purpose of 53-Hour Challenge?
The competition will challenge the 75 'Creative Minds' to produce a short film on their idea of India@100, all in 53 hours.
53 hour challenge is powered by which organisation?
This segment of IFFI 53 is powered by National Film Development Corporation (NFDC) in collaboration with Shorts TV. 
Winner : The winners were Team Purple whose film, Dear Diary, depicted the story of a woman confronting her past trauma when she meets with her sister, who wants to visit the same event where her abuse took place. The winning team was awarded a cheque for Rs 2,25,000 by the jury
Important facts about National Film Development Corporation (NFDC):
National Film Development Corporation of India Headquarter: in Mumbai
National Film Development Corporation established in 1975
Aim :To encourage high quality Indian cinema.
Important highlights of  53rd International Film Festival of India (IFFI):
The International Film Festival of India (IFFI), founded in 1952, is one of the most significant film festivals in Asia.
It is being being held in Goa from 20th to 28th November, 2022. The 53rd edition came to a glittering close, at Dr. Shyama Prasad Mukherjee Indoor Stadium, in Talegaon, Goa
A biopic in Telugu on Khudiram Bose, the young, iconic freedom fighter and one of the youngest martyrs of India's freedom struggle has been screened under Indian Panorama section in 53rd IFFI
Celebrated Spanish film Director Carlos Saura has been honoured with the prestigious Satyajit Ray Lifetime Achievement award
Union Minister for Information and Broadcasting and Youth Affairs & Sports Anurag Singh Thakur, inaugurated the Film Technology Exhibition showcasing technology and various elements pertaining to film art/cinema and aesthetics at IFFI 2022
The IFFI Indian Film Personality of the Year Award for 2022 goes to megastar and actor-producer Chiranjeevi Konidela
Other posts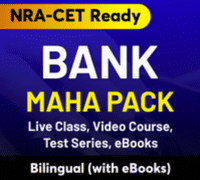 Current Affairs