Recent in News:
The 2022 United Nations Climate Change Conference or Conference of the Parties of the UNFCCC, more commonly referred to as COP27  held from 6 November until 18 November 2022 in Sharm El Sheikh, Egypt.
Who is the President of COP27?
COP 27 took place under the presidency of Egyptian Minister of Foreign Affairs Sameh Shoukry
From which year COP for UNFCCC is being held?
The conference had been held annually since the first UN climate agreement in 1992.
It is used by governments to agree on policies to limit global temperature rises and adapt to impacts associated with climate change.
Where COP 26 and COP 28 will be held?
In 2021, COP 26 was held in Glasglow
In2023, COP 28 will be held in Dubai
Important details of COP27:
The 27th Conference of the Parties to the United Nations Framework Convention on Climate Change – COP27 – builds on the results of COP26 to deliver action on an array of issues critical to tackling the climate emergency.
The Agenda of COP 27 is to seek renewed solidarity between countries, to deliver on the landmark Paris Agreement, for people and the planet.The World today is Faced with a growing energy crisis, record greenhouse gas concentrations, and increasing extreme weather events.
UNFCCC COP 27 Climate Summit 2022 was attended by 197 countries, 45,000 people and 120 world leaders.
Key Areas of Discussion–

Urgently reducing greenhouse gas emissions,
Building resilience, and adapting to the inevitable impacts of climate change,
Delivering on the commitments to finance climate action in developing countries.
What are the important outcomes of COP27?
The Sharm el-Sheikh Implementation Plan emphasized that a global transition to a low-carbon economy will require at least annual spending of $4-6 trillion
The New Collective Quantified Goal on Climate finance and the Global Goal on Adaptation, which is equivalent to the global goal on mitigation of limiting global temperatures to 1.5 degrees Celsius.
The countries who have signed and ratified the Paris Agreement adopted Article 6 of the Paris Agreement, which allows countries to voluntarily cooperate with each other to achieve emission reduction targets set out in their NDCs.
Other posts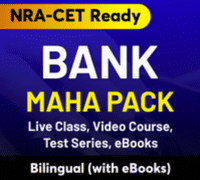 Current Affairs