PMJDY was announced by Prime Minister, Shri Narendra Modi in his Independence Day address on 15th August 2014. While launching the programme on 28th August, the Prime Minister had described the occasion as a festival to celebrate the liberation of the poor from a vicious cycle. It has completed 8 years.
What is PM Jan Dhan Yojana ?
Pradhan Mantri Jan-Dhan Yojana (PMJDY) is a National Mission for the Financial Inclusion of all sectors and region of India to  ensure that all the people of our nation has the  access to financial services such as: Banking/Savings & Deposit Accounts, Remittance, Insurance, Credit, Pension in an affordable manner. 
Under this scheme, a person can open his/her  bank account in any bank branch or Business Correspondent (Bank Mitra) outlet. These are zero balance Accounts which means that a person need to not have any minimum amount in his/her Jan Dhan Yojana Account but for the basic availability of the banking features such as checkbook etc.  the account-holder  will have to fulfill minimum balance criteria.
Achievements
As on 10th August '22 number of total PMJDY Accounts: 46.25 crore; 55.59% (25.71 crore) Jan-Dhan account holders are women and 66.79% (30.89 crore) Jan Dhan accounts are in rural and semi-urban areas
During first year of scheme 17.90 crore PMJDY accounts were opened
Continuous increase in no of accounts under PMJDY
PMJDY Accounts have grown three-fold from 14.72 crore in Mar'15 to 46.25 crore as on 10-08-2022. Undoubtedly a remarkable journey for the Financial Inclusion Programme.
As per extant RBI guidelines, a PMJDY account is treated as inoperative if there are no customer induced transactions in the account for over a period of two years
Only 8.2% PMJDY accounts are zero balance accounts
Total deposit balances under PMJDY Accounts stand at Rs. 1,73,954 crore
Deposits have increased about 7.60 times with increase in accounts 2.58 times (Aug'22 / Aug'15)
Avg. Deposit per account has increased over 2.9 times over Aug'15
Increase in average deposit is another indication of increased usage of accounts and inculcation of saving habit among account holde
Jan Dhan Darshak App
A mobile application, was launched to provide a citizen centric platform for locating banking touch points such as bank branches, ATMs, Bank Mitras, Post Offices, etc. in the country. Over 8 lakh banking touchpoints have been mapped on the GIS App. The facilities under Jan Dhan Darshak App could be availed as per the need and convenience of common people. The web version of this application could be accessed at the link http://findmybank.gov.in.
This app is also being used for identifying villages which are not served by banking touchpoints within 5 km. these identified villages are then allocated to various banks by concerned SLBCs for opening of banking outlets. The efforts have resulted in significant decrease in number of such villages.
How you can open an account under PMJDY?
Aadhaar Card/Aadhaar Number is more than sufficient to open the account with the updated information or  self-certification of the updated information  will work.
If you donot have Aadhaar Card then any one of the mention documents can also be used to open the PMJDYA like: Voter ID Card, Driving License, PAN Card, passport and NREGA Card.
If the person does not have any of the above-mentioned documents then bank categorised it as 'low risk' account. and then the person can open  a bank account by submitting any one of the following documents as mentioned below:

If the person has Identity Card with applicant's photo that is issued by Central/State Government Departments, Statutory/Regulatory Authorities, Public Sector Undertakings, Scheduled Commercial Banks and Public Financial Institutions;
A duly attested Letter issued by a gazetted officer along with the attested photograph of the person.
PMJDY pillars
The scheme was launched based upon the following 6 pillars:
Universal access to banking services  – Branch and BC
Basic savings bank accounts with overdraft facility of Rs. 10,000/- to every eligible adult
Financial Literacy Programme– Promoting savings, use of ATMs, getting ready for credit, availing insurance and pensions, using basic mobile phones for banking
Creation of Credit Guarantee Fund – To provide banks some guarantee against defaults
Insurance – Accident cover up to Rs. 1,00,000 and life cover of   Rs. 30,000 on account opened between 15 Aug 2014 to 31 January 2015
Pension scheme for Unorganized sector
What are the benefits of PMJDY?
Well a lot of thought has been put into this scheme to help the poor section of our society. Some of the benefits from Pradhan Mantri Jan Dhan Yojana provides are listed below:
The deposit in the PMJDY account will yield a good Interest.
Accident Insurance Cover of Rs.1 lakh (enhanced to Rs. 2 lakh to new PMJDY accounts opened after 28.8.2018) is available with RuPay card issued to the PMJDY account holders.
Under PMJDY, the claim under Personal Accidental Insurance shall be payable of the RuPay Cardholder have performed minimum one successful financial or non-financial customer transaction at any Bank Branch Bank Mitra, ATM, POS, E-COM, etc. Channel both the Intra and Inter-bank and Bank Customer/RuPay Cardholder transacting at other Bank Channels within 90 days prior to the date of accident including accident date will be included as eligible transactions under the RuPay Insurance Program 2019-2010.
It's a no-frill account which means that account holder need not to maintain any minimum balance in PMJDY account.
On death of the beneficiary a Life cover of Rs. 30,000 will be payable, subject to fulfillment of the eligibility condition.
Account holder can easily transfer money across India.
People can easily get the benefits of the government scheme without trapping into the middleman and the benefits will directly be transfer into his/her PMJDY account.
Account holder are also provide with an  overdraft facility of upto Rs .5000,  after the satisfactory operation of the account for a time period of 6 months.
Changes in PMJDY
Extension of PMJDY with New features – The Government decided to extend the comprehensive PMJDY programme beyond 28.8.2018 with some modifications
Focus shift from 'Every Household' to Every Unbanked Adult'
RuPay Card Insurance – Free accidental insurance cover on RuPay cards increased from Rs. 1 lakh to Rs. 2 lakh for PMJDY accounts opened after 28.8.2018.
Enhancement in overdraft facilities –
OD limit doubled from Rs 5,000/- to Rs 10,000/-;  OD upto Rs 2,000/- (without conditions).
Increase in upper age limit for OD from 60 to 65 years
Frequently Asked questions: PMJDY
Q. How can I check my PMJDY account?
Ans. Visit the official website of PMJDY, Click on status inquiry then enter the reference number you received after submitting the documents to know the status.
Q. How can  we apply for PMJDY?
Ans. Any person interested to open PMJDY account  can get an application form to apply for opening an account under the Pradhan Mantri Jan-Dhan Yojana online and then  fill up requisite details to apply for opening an account under the PMJDY scheme.
Q. What is PMJDY account?
Ans. PMJDY account is the account which are opened to transfer the direct benefits of the government schemes into the beneficiaries.
Other posts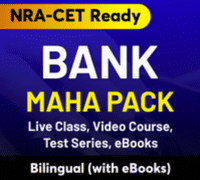 Current Affairs