World Bicycle Day: The United Nations General Assembly declared 3 June as World Bicycle Day. World Bicycle Day is also known as International Bicycle Day, its celebrated every year on the 3rd of June across the globe. In order to celebrate World Bicycle Day, a lot of events and activities take place in different parts of the world. The UN has mentioned that the concept of World Bicycle Day is quite fresh now and hence it has to be spread out each year so that more people can come to know about it. In this regard, different events take place to spread awareness about the benefits of cycling.
World Bicycle Day: History
It all started in the year 2015 when the sociology professor and an activist, Leszek Sibilski wrote a blog post about Cycling for the World Bank. This is where the movement began and he happened to write another blog post the very next year too. Soon, he spoke at Taiwan's Scientists for Cycling colloquium and demanded World Bicycle Day. It was in the year 2018 when the United Nations finally declared officially that the 3rd June of every year will be celebrated as World Bicycle Day.
World Bicycle Day 2022: Significance
A good number of people today own their personal vehicles such as motorbikes or cars. But on the other hand, there are also some people who are not rich enough to afford these vehicles. At most, they can have a bicycle. The World Health Organization has always mentioned the health benefits of walking and similar activities. But soon it also established the theory that cycling is another amazing exercise that helps the human body to stay fit and healthy.
World Bicycle Day 2022: Benefits Of Cycling
In many cities, there are separate bicycle lanes created so that more people are encouraged to make use of bicycles and avail the benefits that were left behind. There are some benefits of cycling that support cycling and world bicycle day are given below.
It is affordable and also is environment-friendly
Altogether, it not only has a positive impact on the human body but also on the environment around
It is a great option for transportation and at the same time it serves as a mode of exercising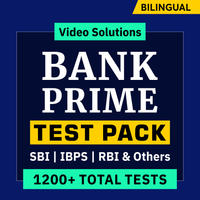 FAQs: World Bicycle Day 2022
Q1. What is the history of World Bicycle Day?
Ans. Aspirants can check the history of World Bicycle Day in the above article.
Q2. What are the benefits of cycling?
Ans. Candidates can check the benefits of cycling in the given article.
Recent Posts