World Patient Safety Day 2022: One of the 11 global health initiatives supported by the World Health Organization is World Patient Safety Day. WHO has planned a variety of events on September 17, 2022, to celebrate World Patient Safety Day. The Geneva Jet d'Eau will be illuminated in orange as part of the celebration.
The leading causes of patient mortality worldwide are incidents of patient harm caused by negligence and unsafe pharmaceutical practices. Drug errors happen when inadequate medication systems and human variables like exhaustion, unfavorable environmental conditions, or staff shortages compromise the security of the medication usage procedure. Injury, disability, and even death may arise from this. By implementing certain safe practices when providing care, healthcare professionals can increase patient safety.
Important Days in September 2022
World Patient Safety Day 2022: History
One of the WHO's international days for public health is WORLD PATIENT SAFETY DAY. Through the passage of resolution WHA72.6, titled "Global action on patient safety," the 72nd World Health Assembly established it in 2019. Its goals are to raise public awareness and participation, improve knowledge on a worldwide scale, and encourage the Member States to act in unison to improve patient safety and lessen patient damage. The series of worldwide ministerial summits on patient safety, held annually beginning in 2016, served as the impetus for the campaign. Strong support and dedication came from significant international stakeholders.
World Patient Safety Day 2022, History, Significance & Theme
World Patient Safety Day 2022: Theme
The likelihood of medication errors and the associated medication-related harm have been markedly increased by the ongoing COVID-19 epidemic. In light of this, "MEDICATION SAFETY" with the motto "MEDICATION WITHOUT HARM" has been chosen as the theme for World Patient Safety Day in 2022.
World Patient Safety Day 2022: Objectives
RAISE global awareness of the huge burden of pharmaceutical-related damage caused by medication errors and unsafe practices and ADVOCATE immediate action to enhance drug safety.
ENGAGE important stakeholders and partners in efforts to prevent medication errors and reduce harm related to medication.
EMPOWER patients and families to take an active role in the medication's safe usage.
SCALE UP the undertaking of the WHO Global Patient Safety Challenge: Medication Without Harm.
World Patient Safety Day 2022: Significance
The goal of World Patient Safety Day is to encourage collaboration and shared involvement among all stakeholders in the healthcare system in order to enhance patient safety. The significance of preventing or minimizing the risks, mistakes, and unnecessary harm experienced by healthcare patients is highlighted by patient safety.
Patient safety can be improved by adopting safe practices like giving patients access to medical records and notes, involving patients and their caregivers directly in decision-making when providing healthcare services, and making them well aware of their options for both diagnosis and treatment.
Latest Govt Jobs Notifications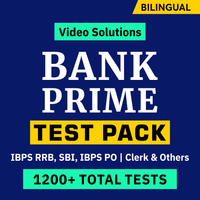 FAQs: World Patient Safety Day 2022
Q.1 When is World Patient Safety Day in India?
Ans. Every year World Patient Safety Day is celebrated on the 17th of September.
Q.2 What is the theme of World Patient Safety Day 2022?
Ans. The theme of World Patient Safety Day 2022 is "MEDICATION SAFETY"
Current Affairs