World Stationery Day: World Stationery day is celebrated every year on the last Wednesday of April. This year it is held on 27th April. It is celebrated to mark the importance of stationery and to write on paper than using computers. It is celebrated around the world by enthusiasts to protect and encourage the use of Stationery. With the improvement in the use of technology and digital gadgets, the necessity to write by hand has eventually decreased. But still, there are many people who find pleasure in writing with their hands. World Stationery Day aims to make people around the world realize the fun and importance of writing in hand.
History of World Stationery Day
World Stationery Day is celebrated every year since 2012 to honor the 800th anniversary of the creation of the Magna Carta which is one of the most important written documents in British history. It stands as an excellent example to show the longevity of handwritten documents. Magna Carta was created in 1215. This day was designed to encourage the art of writing all around the world. Writing is a fundamental aspect of communication that deserves to maintain an active presence in people's lives around the world. Celebrating World Stationery Day will preserve a special artform while helping participants grow closer with loved ones.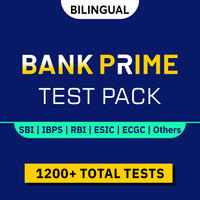 World Intellectual Property Day 2022 Check Here
FAQs: World Stationery Day 2022
Q1. When was the first World Stationery day celebrated?
Ans. The first World Stationery day was celebrated in 2012.
Q2. What is the history of World Stationery day?
Ans. Candidates can check the history of World Stationery day in the above article.