The Banking Awareness section constitutes a major part of a competitive examination and needs your undivided attention. With the increased competition in the field of Banking examinations, it has now become very important to cover up all the sections efficiently. One subject that can help you bagging graceful marks in the minimum time in these examinations is Banking Awareness. Banking Awareness Quiz not only helps you deal with the General Awareness Section of Banking Exams but also, the Personal Interview round of Banking or Insurance Recruitment.

To complement your preparation for General Awareness section of the upcoming exams like SBI Clerk Mains and RBI Assistant Mains we are providing you Banking Awareness Quiz of 7th May 2020 covering the following topics: EXIM, ATMs, Payee, Drawer, Lender of the Last Resort.
Q1. The Export Import Bank of India was set-up in ____________.
(a) July, 1969
(b) April, 1970
(c) January, 1982
(d) April, 1985
(e) None of the above
Q2. How many banks were Nationalized in the second phase in 1980?
(a) 5
(b) 6
(c) 7
(d) 4
(e) 1
Q3. Which type of ATMs can be provided by NBFCs?
(a) Bank-owned ATMs
(b) White Label ATMs
(c) Black Label ATMs
(d) All of the above
(e) None of the above
Q4. Account payee crossing is an direction of the drawer to ______.
(a) To collecting banker
(b) To drawee banker
(c) To payee
(d) To all endorsees
(e) None of the above
Q5. Which of the following institutions is regarded as the 'Lender of the Last Resort' by Banks in India?
(a) State Bank of India
(b) The State Treasury
(c) Reserve Bank of India
(d) World Bank
(e) Department of Financial Service
Solutions
S1. Ans.(c)
Sol. Export-Import Bank of India (EXIM Bank) is a specialized financial institution, wholly owned by Government of India, set up in 1982, for financing, facilitating and promoting foreign trade of India.
S2. Ans.(b)
Sol. The second major phase of nationalization occurred in 1980, when Government of India acquired the ownership of 6 more banks, thus bringing the total number of Nationalized Banks to 20.
S3. Ans.(b)
Sol. White Label ATMs are owned and operated by Non Banking Financial Companies (NBFC). RBI has granted license or permission to non-banking entities to open such ATMs.
S4. Ans.(a)
Sol. A cheque crossed as 'Payees a/c only" is direction to The paying banker to ensure that the proceeds of the cheque are credited to the payees a/c only.
S5. Ans.(c)
Sol. As a Banker to Banks, the Reserve Bank of India also acts as the 'lender of the last resort'.
To attempt the complete quiz refer to the links given below:
Start Your Preparation for RBI Assistant Mains? Fill this form to get free Study Material
You may also like to read: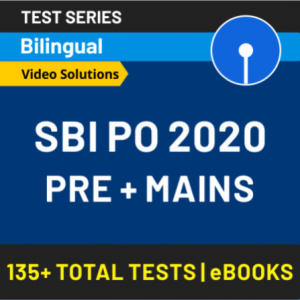 Watch the Current Affairs Show of 7th May 2020: