Adda247 congratulates Subhra Narayan Bose on being selected as SBI PO, and IT officer in LIC AAO  . It feels us very proud that students connected to us are achieving their dreams of becoming bankers and officers, we hope your success story will boost the confidence of fellow banking aspirants in their preparation. We leave no stone unturned in providing all students exemplary study material, so that dream of every banking aspirant comes true. Subhra has shared her success story with us and we on his behalf are sharing his success story. Thanks for sharing your success story with us we hope that your success story will definitely motivate other banking aspirants in achieving their dream.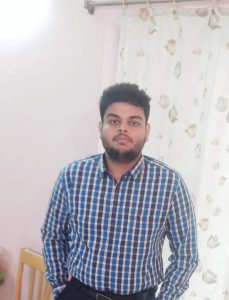 Name: Subhra Narayan Bose
Designation: IT officer in Life Insurance Company (LIC AAO), Probationary Officer in SBI PO, 2019 Batch
Hello everyone , I am Subhra Narayan Bose from Krishnanagar ,West Bengal. I have done my B.Tech in Electronics and Communication Engineering from Kalyani Govt. Engineering College (West Bengal) .I had scored 97 percentile (AIR 4303) in GATE 2016 (EC) but the score was not sufficient to secure any seat in IITs or to grab a job in PSUs like IOCL,BPCL,BSNL,BBNL,ISRO . Unfortunately I had to drop the plan and joined Tata Consultancy Services as Assistant System Engineer at the age of 21.Soon,I realized that private job was not my cup of tea. I had a dream of serving my nation by joining any government organization or Public sector undertaking companies .Meanwhile the seats for Electronics Engineers in PSUs became very less.
At that time, my close friends were getting selected as Probationary Officers in various PSBs. They advised me to have a try for IT Officers and PO posts. I started my preparation from June 2017 along with my job.
In 2017 ,
Bank of Baroda PGDBF 17 :I failed to clear.
RRB PO 2017 : Pre missed by .25
IBPS PO : I was unable to clear sectional cut off of English
IBPS SO : Failed to clear by 3 marks in prelims
I started clearing written exams from starting of 2018,
Syndicate bank PGDBF: Written cleared ,failed in final .
Canara bank PGDBF : Successfully failed again . 🙁
Bank of Baroda PGDBF 18: Written cleared ,failed in final .
IBPS PO 2018 : Cleared prelims but failed in Mains.
ESIC SSO 2018 : Cleared prelims , mains and Computer Proficiency Test but missed final cut off by 3 marks.
IBPS RRB SCALE 2 IT : Selected in waiting/reserve list
I managed to grab a seat in SBI Junior associate 2018 .I applied for clerical post of SBI due to increasing pressure in IT jobs. Duty hours in SBI JA is 10 am to 5 pm. So I would get enough time to study and fulfill my dream of becoming an Officer.
Again now I am going to start my second part of journey.
Life became hectic after joining SBI JA. I was posted at a rural branch of west Bengal near to Bangladesh border.There was very weak internet connection as well as electricity problem.
Now after joining SBI as JA my first exam was PNB IT officer . I cleared written exam but I failed to make it into final list . Then I Cleared written of National Housing Bank but I was unable to attend interview.
After a lot of struggle, finally I got selected as Assistant Administrative Officer (IT) in LIC (LIC AAO 2019) and Probationary Officer in State Bank of India (SBI PO-2019) in Unreserved Category.
In SBI PO, my prelims score : 76.5 (cut off 71 ),My mains marks : 129.96 (Cut off 104.42), I got 11 out of 20 in GE and 22 out of 30 in interview. Normalized final score 55.59 (cut off 54.11)
In LIC AAO (IT) my prelims score : 49 (cut off 49 ),My mains marks : 183 (cut off 158),I got 49 out of 60 in interview .My final score was 232 (cut off 222).
Now here comes my preparation strategy :
For Quant :
Clear your basics from any particular source . Quant was my strong point. After recapitulating basics ,I started giving Mains mocks .Don't panic after viewing mains paper. Keep your anxiety under control .It is the key to enhance your score in Quantitative aptitude part. Believe me no question is tough. I found playing PUBG is tougher than solving Mains mock of SBI PO,IBPS PO (:-D) . Analysis of mock test is very important .Solve Data Interpretation and Data sufficiency as much as possible.  A Complete Book on Data Interpretation and Analysis bu Adda247 publication .
For reasoning :
I used to practice mini-mocks, puzzle mania For Critical reasoning and puzzle. You can refer topic tests of Adda247, Various GMAT Books like Manhattan .Try to learn which questions are to be skipped. Scoring Question selection is also a part of strategy .This skill will be developed by giving mock tests.
At least solve 6-7 puzzles and some Critical Reasoning questions each day .
For English :
I completed my schooling from a Bengali medium government school. Attempting this section was really challenging task for me. I realized mugging up words would not help me.I started reading The Hindu editorial, Business line Editorial, Frontline magazine, Write down new words from editorials and try to implement or use newly learnt words. Like this way you will remember these words.
I used to solve Adda daily quiz from Adda247 apps.
For Current Affairs :
I wanted to utilize my free times. Because every working aspirants lack sufficient time to study . I used to watch various current affair shows(like top 200s monthly CAs) while traveling . Try to read from one source on a repetitive mode .
Now for Professional knowledge (as I have cleared LIC AAO (IT) I am sharing this part too for IT/CSE/ECE aspirants ) : My score was 66 out 90 in professional knowledge of LIC AAO (IT).
I studied
1. Data communication and networking from the book by Behrouz A Forouzan,
2. DBMS from "Database system concepts by Abraham silberschatz,korth"
3. Operating system concepts by Galvin
4. Fundamentals of Software Engineering by Rajiv Mall
Appeared IBPS SO (IT) mains mocks from Adda247 and other source for Professional Knowledge part.
For revision purpose, I followed IT officer handbook (published by ADDA247). This book is also a good source of Professional Knowledge MCQs .
Thank you. 
If you are the one who has found his/her name in the merit list, share your success story with your photograph to us. We will share your story with our readers. Mail us at Blogger@adda247.com or achievers@adda247.com. You will also get a chance to interact with Anil Nagar sir, CEO in Dare to Dream Season.
This is not the end of your journey, if you want to enhance your career in banking, you can consider preparing for JAIIB certification program conducted by Indian Institute of Banking and Finance. JAIIB test is taken by the banking institution to check the basic knowledge of banking.  For more details about JAIIB, click on the link below:
JAIIB exam pattern, and syllabus