Recent in News:
The 2022 G20 summit was hosted by Indonesia in Bali. It is the 17th meeting of G20 Summit. The theme of G20 Summit 2022 is 'Recover Together, Recover Stronger'.
What is G20?
The G20 is a strategic multilateral platform connecting the world's major developed and emerging economies. The G20 holds a strategic role in securing future global economic growth and prosperity. Together, the G20 members represent more than 80 percent of world GDP, 75 percent of international trade and 60 percent of the world population.
Starting in 1999 as a meeting for the finance minister and central bank governors, the G20 has evolved into a yearly summit involving the Head of State and Government
What are the member countries of G20?
The members of the G20 are: Argentina, Australia, Brazil, Canada, China, France, Germany, India, Indonesia, Italy, Japan, Republic of Korea, Mexico, Russia, Saudi Arabia, South Africa, Türkiye, the United Kingdom, the United States, and the European Union.
What is the Focus of 2022 Summit?
Indonesia focus is on three main pillars for its G20 2022 Presidency namely: Global Health Architecture, Sustainable Energy Transition, and Digital Transformation.
India will be taking over the Presidency from Indonesia in 2023. The theme of India's G-20 Chairmanship – "One Earth, One Family, One Future".
Important Points from 2022 G20 Summit:
Prime Minister Shri Narendra Modi along with other G20 Leaders visited and planted Mangroves at the 'Taman Hutan Raya Ngurah Rai' Mangrove forests on the sidelines of G20 Summit in Bali.
Mangroves play an important role in global conservation efforts. India has joined the Mangrove Alliance for Climate (MAC), a joint initiative of Indonesia and UAE under the Indonesian G-20 Presidency.
More than 50 mangrove species can be found spread over 5000 sq km in India. India is placing emphasis on the protection and restoration of mangroves, which are rich sites of biodiversity and serve as effective carbon sinks.
Other posts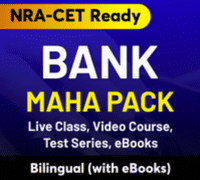 Current Affairs