GA Topper Series: 2nd July 2022 Quiz: Hello Students, all those students who have cleared their prelims exams in the banking sector must be prepared with every topic in the General Awareness Section for the mains examinations. Bankersadda team has brought you up a new series in which we will come up with 10 questions with the correct answer and the detailed solution to the question.
Q1. Which institution gave a loan for PM Ayushman Bharat Health Infrastructure?
(a) NDB
(b) ADB
(c) World Bank
(d) IMF
Q2. Who became the Deputy Chief Minister of Maharashtra?
(a) Eknath Shinde
(b) Devendra Fadnavis
(c) Bal Thackeray
(d) None of these
Q3.Eoin Morgan, a cricketer has announced its retirement. He belongs to which country?
(a) Australia
(b) England
(c) South Africa
(d) Iceland
Q4. Dark Fibre Case is associated with which Institution?
(a) SEBI
(b) NSE
(c) BSE
(d) IMF
Q5. Novak Djokovic has defeated which player to win his 80th match.
(a) Rafael Nadal
(b) Roger Federer
(c) Andy Murray
(d) Kwon Soon-woo 
Q6. Which ministry imposed taxes on exports of petrol? 
(a) Petroleum Ministry
(b) Finance Ministry
(c) Commerce Ministry
(d) Foreign Ministry
Q7. PSLV C53 had three satellites from which foreign country?
(a) Singapore
(b) Australia
(c) Iran
(d) Usa
Q8. A report titled 'Forecasting Penetration of Electric Two-Wheelers (e-2W) in India- A Bottom-Up Analysis' has been launched by
(a) NITI Aayog
(b) Technology Information Forecasting and Assessment Council
(c) Both a and b
(d) None of these
Q9. Which city is the least costly city in Asia?
(a) Lucknow
(b) Kolkata
(c) Mumbai
(d) Delhi
Q10. Who has been elected as president of the Philippines?
(a) Sandeep Kumar Gupta
(b) Ambika Rao 
(c) Ferdinand Marcos Jr
(d) None of these
Solutions
Ans.1.(c)
The World Bank (WB) Board of Executive Directors has approved 2 complementary loans of USD 500 million each to support India's health sector.  The two complementary combined loans of USD 1 billion will be offered to support India's flagship Pradhan Mantri-Ayushman Bharat Health Infrastructure Mission (PM-ABHIM) which was launched in October 2021, to improve the public healthcare infrastructure across India. 
Ans.2.(b)
Eknath Shinde, a rebel Shiv Sena MLA, will be sworn in as the new chief minister of Maharashtra, Devendra Fadnavis, will be the deputy CM.
Ans.3(b)
England Men's white-ball captain Eoin Morgan announced his retirement from international cricket with immediate effect on 29 June 2022. He was the key architect of the International Cricket Council (ICC) Men's Cricket World Cup victory in 2019 in London, the first time England Men had won the world crown
Ans.4.(b)
The Securities and Exchange Board of India (Sebi) has slapped heavy penalties in a 2015 'dark fibre' case that saw certain brokers exploiting the National Stock Exchange's (NSE's) internet infrastructure to get faster connectivity to its colocation (colo) facilities. The markets regulator has imposed a penalty of Rs 7 crore on NSE and Rs 5 crore on former Managing Director and Chief Executive Officer (CEO) Chitra Ramkrishna.
Ans.5.(d)
Novak Djokovic became the first player in history to win 80 matches in all four Grand Slams when he defeated Kwon Soon-woo on Centre Court his 80th win in Wimbledon. By virtue of his victory, the former world no.1 tennis player has created history by winning his 80th match at Wimbledon. The six-time champion has become the first male player in the Open Era to win 80 or more matches at all four grand slams
Ans.6.(b)
The Union Government has imposed a tax of six rupees per litre on exports of petrol and Aviation Turbine Fuel and 13 rupees per litre on exports of diesel. Separate notifications issued by the Department of Revenue under the Ministry of Finance said the government has imposed an additional tax of 23 thousand 250 rupees per tonne on domestically produced crude oil to take away windfall gains accruing to producers from high international oil prices.
Ans.7.(a)
Prime Minister Narendra Modi has said that the PSLV C53 mission has achieved a new milestone by launching two payloads of Indian startups in Space. The Indian Space Research Organisation (ISRO) launched the PSLV-C53 mission from Sriharikota, Andhra Pradesh. It carried three satellites from Singapore.
Ans.8.(c)
A report titled 'Forecasting Penetration of Electric Two-Wheelers (e-2W) in India- A Bottom-Up Analysis' has been launched by National Institution for Transforming India (NITI) Aayog, and Technology Information Forecasting and Assessment Council (TIFAC).  In an optimistic scenario, the report forecasts 100% penetration of electric two-wheelers in the Indian market by FY 2026–27.  The sale of electric two-wheelers in India may cross 220 lakh units in FY 2028–29 under the Optimistic, Same Performance and Battery Cost Challenged scenarios.
Ans.9.(b)
According to a survey, Kolkata is the least costly city in Asia, while Mumbai and Delhi are among the top 40 most expensive cities for ex-pats. Mumbai is the most expensive city in India in terms of both living expenses and lodging costs, according to Mercer's 2022 Cost of Living assessment. Hyderabad is the most expensive Indian city in the ranking, followed by New Delhi, Chennai, Bengaluru, and Hyderabad. The least expensive Indian cities are Pune and Kolkata
Ans.10.(c)
Ferdinand Marcos Jr won the elections on 9th May with 31.6 million votes and was swore as the 17th President of the Philippines.
Sandeep Kumar Gupta, Director for Finance at Indian Oil Corporation, has been picked to head India's largest gas utility GAIL (India) Ltd.
Malayalam actor and assistant director Ambika Rao passed away at the age of 58. She entered the movie industry as an assistant director with the 2002 release 'Krishna Gopalakrishna' helmed by Balachandra Menon
Also Check: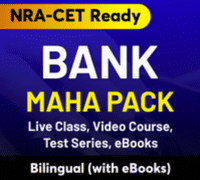 Recent Posts