GA Topper Series: 5th July 2022 Quiz: Hello Students, all those students who have cleared their prelims exams in the banking sector must be prepared with every topic in the General Awareness Section for the mains examinations. Bankersadda team has brought you up a new series in which we will come up with 10 questions with the correct answer and the detailed solution to the question.
Q1-2 Answer the following questions (1-2) which are related
Q1. What is the full form of FSIB?
(a) Financial services information bureau
(b) Finance Service Institution Bureau
(c) Financial Services Institutions Bureau
(d) None of these
Q2. Which of the following has been appointed as chairman of FSIB?
(a) Bhanu Pratap Sharma
(b) Animesh Chauhan
(c) Deepak Singhal
(d) Shailendra Bhandari
Q3. Which institution has developed the following :
EV Mitra Mobile app

EV Jagruthi Web portal 
(a) BESCOM
(b) SECI
(c) BHEL
(d) GAIL
Q4. Suraksha Manthan is organized by?
(a) Indian Navy
(b) Air force
(c) Indian Army
(d) Indian Coast Gaurd
Q5. Jasprit Bumrah matched the record of which player by scoring 29 runs in an over?
(a) Rohit Sharma
(b) Stuart Broad
(c) Yuvraj Singh
(d) Virat Kohli
Q6. Which of the taxes/ charge are voluntary?
(a) Income tax
(b) GST
(c) Education Cess
(d) Service Charge
Q7. Where a consumer can file a complaint against unfair trade practices?
(a) CCTNS
(b) E shram Portal
(c) e-daakhil
(d) All of these
Q8. When National Apprenticeship Promotion Scheme was launched?
(a) 2012
(b) 2014
(c) 2016
(d) 2018
Q9. Kai chutney belongs to which state?
(a) Madhya Pradesh
(b) Odisha
(c) Uttar Pradesh
(d) Kerela
Q10. Coops Day is celebrated on 2 July, its ___ edition?
(a) 99th
(b) 98th
(c) 100th
(d) 125th
Solution
Ans.1.(c)
The government has transformed Banks Board Bureau (BBB) into Financial Services Institutions Bureau (FSIB) by making some amendments. Guidelines for the selection of general managers and directors of public sector general insurance companies have been made part of FSIB
Ans.2.(a)
Appointments Committee of the Cabinet (ACC) has also approved the appointment of Bhanu Pratap Sharma, former Chairman, BBB as the initial chairperson of FSIB for a term of two years. Other members of the headhunter are Animesh Chauhan, former Chairman and Managing Director of erstwhile Oriental Bank of Commerce, RBI's ex-executive director Deepak Singhal and Shailendra Bhandari, former MD of erstwhile ING Vysya Bank.
Ans.3.(a)
The Bengaluru Electricity Company BESCOM has developed EV Mitra mobile app to provide information about EV charging stations in Bengaluru, Karnataka.
BESCOM had earlier introduced the EV Jagruthi Web portal as a joint initiative of NITI Ayog and the United Kingdom. The web portal gives state-specific information on the availability of electric vehicles, incentives, support mechanisms, and initiatives of the state government regarding electric mobility.
Ans.4.(c)
Desert Corps of the Indian Army organized the "Suraksha Manthan 2022", on aspects of Border & Coastal Security at Jodhpur (Rajasthan). During the course of the discussions, aspects of interoperability, operational cohesion, and logistics were ironed out in order to enhance overall security along the International Boundary (IB) and coastal sectors.
Ans.5.(b)
India captain Jasprit Bumrah matched Stuart Broad for 29 runs to create a world record for maximum runs off a single over in Test cricket, beating the legendary Brian Lara's feat by one run
Ans.6.(d)
Ministry of Consumer Affairs has said that no hotels or restaurants can add service charges automatically or by default to the food bill. In this regard, the Central Consumer Protection Authority (CCPA) has issued guidelines for preventing unfair trade practices and violations of consumer rights.

The guidelines highlighted that the collection of service charges will not be done by any other name. It said a hotel or restaurant can not force a consumer to pay the service charge and will clearly inform the consumer that the service charge is voluntary, optional, and at the consumer's discretion.
Ans.7.(c)
The Ministry said that the consumer may lodge a complaint against the violator hotel or restaurants on the National Consumer Helpline, NCH by calling 1915 or its NCH mobile app.

The Ministry highlighted that the consumer may also file a complaint against unfair trade practices with the Consumer Commission through e-daakhil portal www.e-daakhil.nic.in
Ans.8.(c)
According to the Ministry of Skill Development & Entrepreneurship (MSDE), the National Apprenticeship Promotion Scheme (NAPS) will now be a part of the Direct Benefit Transfer (DBT) scheme.
The National Apprenticeship Promotion Scheme was launched on August 19, 2016, for promoting apprenticeship training across India. Under the scheme, financial support is also provided to establishments undertaking apprenticeships. It is aimed at motivating employers to hire apprentices and aiding them in discovering the right job roles, besides maximizing their potential through in-depth skill development. Over 12 lakh apprentices have been engaged in several industries, as of now.
Ans.9.(b)
In Odisha, scientists are fine-tuning their analysis for making presentations for the Geographical Indications (GI) registry of Kai Chutney.
Ans.10.(c)
INTERNATIONAL DAY OF COOPERATIVES 2022: International Day of Cooperatives, a day designated by the United Nations, will be observed around the world on July 2, Saturday, this year. This year will mark the 100th International Day of Cooperatives, also known as Coops Day. Cooperatives can be defined as people-led enterprises owned, controlled, and run by and for their members to achieve a common economic, social, and cultural goal.
Also Check: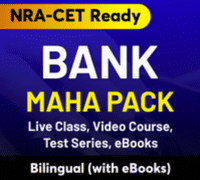 Recent Posts