Hello students, there are times when you read some economics news and it doesn't make any sense. To explain certain fancy terms of economic news, we have brought this article. Consider it as learning the ABC of the economic news part 2.
As we have already understood FPO and IPO. There is a third type of issuance which is called offer for sale. Offer for sale is similar to FPO but in FPO companies can raise funds by issuing fresh shares while in OFS, only existing shares are put on the block. Only promoters or shareholders holding more than 10% of the share capital in the company can come up with this issue. 
Now, what is a promoter?
A Promoter is a person or a group of persons who are engaged in promoting the formation and incorporation of the Company. He conceives the idea of setting up the business and took the steps for the formation of the Company. However, the persons who assist in the incorporation of the company are the Professionals and not the promoters.
Now imagine a scenario where a company wants to issue shares to the existing shareholders then it's called a rights issue. It is offering new securities to existing shareholders in proportion to the number of shares held by them.
In the last article, we read about IPO, but imagine there is a huge demand for shares among the people, this resulted in an increase in share prices which will be detrimental for the company in the future. So to deal with this situation there is a green shoe option.
A greenshoe option is an over-allotment option. In the context of an IPO, it is a clause in an underwriting agreement that grants the underwriter the right to sell investors more shares than initially planned by the issuer if the demand for shares proves higher than expected.
It's a series of articles. We hope that you have read the previous article i.e. GA Topper Series: ABC of Economy.
Also Check:
GA Topper Series: ABC of Economy Part 2 in Hindi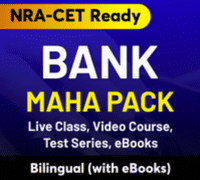 Recent Posts