Introduction
MyScheme is a service discovery portal that makes access to government schemes accessible (https://www.myscheme.gov.in/). Users can use it as a one-stop search and discovery site to find programmes for which they qualify.
At the beginning of the Digital India Week in Gandhinagar, Gujarat, Prime Minister Narendra Modi launched it.
myScheme Vision
Our vision is to make citizens life easier
myScheme Mission
Our mission is to streamline the government – user interface for government schemes and benefits.
Reduce time and effort required to find and avail a government scheme
Who manages myScheme Platform?
myScheme platform is Developed, Managed, and Operated by National e-Governance Division (NeGD), with the Support of Ministry of Electronics and Information Technology (MeitY), Department of  Administrative Reforms and Public Grievance(DARPG) and in partnership with other Central and State Ministries/Departments.
What is the purpose of myScheme Platform?
MyScheme's primary goal is to simplify the government-user interface for government programmes and benefits in order to save citizens time and effort.
It offers a cutting-edge, technologically based way to find out about a plan based on a citizen's eligibility. 
The platform eliminates the need for the citizen to visit several government websites by assisting them in finding the best government programmes for them and guiding them through the application process.
What are the Categories of Government Initiatives on myScheme?
In myScheme, schemes & services are available across a wide range of sectors 4 such as Agriculture,  Rural & Environment, Business & Entrepreneurship, Education & Learning, Health & Wellness, Housing & Shelter, Banking, Financial Services & Insurance, Public Safety, Law & Justice, Science, IT & Communications, Skills & Employment, Social welfare & Empowerment, Sports & Culture, Tax & Revenue, Transport & Infrastructure, Travel & Tourism, Utility & Sanitation.
What are the languages available at the platform?
Currently the platform content is available in two languages- Hindi & English. Content in other Indian languages will also be provided soon.
Does myScheme showcase Central as well as State – specific schemes ?
Currently, around 100 Central Government schemes have been onboarded on the platform. State schemes will also be onboarded soon
Other posts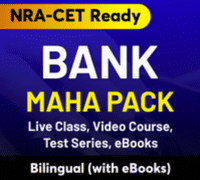 Current Affairs