Recent in News:
Vande Bharat Express train from Mysuru to Chennai via Bengaluru City was flagged off by Prime Minister Narendra Modi on Friday, November 11, at KSR railway station in Bengaluru.
This is the fifth Vande Bharat Express. The four others are
New Delhi to Varanasi Vande Bharat Express
New Delhi to Shri Mata Vaishno Devi Katra Vande Bharat Express
Mumbai to Ahmedabad-Gandhinagar Capital via Ahmedabad Vande Bharat
New Delhi to Una – Amb Andaura Vande Bharat Express.
Vande Bharat 2.0 Features
It is equipped with more advancements and improved features such as reaching a speed of 0 to 100 kilometres per hour in just 52 seconds, and a maximum speed of up to 180 kilometres per hour.
The improved Vande Bharat Express will weigh 392 tons when compared to the previous version of 430 tons.
It will also have a Wi-Fi content on-demand facility.
Every coach has 32" screens providing passenger information and infotainment compared to 24" in the previous version.
Vande Bharat Express will also be environmentally friendly as the ACs will be 15 per cent more energy efficient. With dust-free clean air cooling of the traction motor, travel will become more comfortable.
A side recliner seat facility provided only to Executive Class passengers earlier will now be made available for all classes. Executive Coaches have the added feature of 180-degree rotating seats
In the new design of Vande Bharat Express, a photo-catalytic ultraviolet air purification system is installed in the Roof-Mounted Package Unit (RMPU) for air purification.
It is equipped with advanced state-of-the-art safety features including an indigenously developed Train Collision Avoidance System – KAVACH.
What is Kavach ?
The 'Kavach' system initiated the automatic braking system and halted the locomotives 380 metres apart.
The crew did not manually touch the sound and braking system during the trial. The speed restriction of 30 Kmph was tested when the locomotive was run on loop line. 'Kavach' automatically reduced the speed to 30 Kmph from 60 Kmph as the locomotive entered the loop line.
The KAVACH is an indigenously developed ATP system by Research Design and Standards Organisation (RDSO) in collaboration with Indian industry and trials facilitated by South Central Railway to achieve the corporate objective of safety in train operations across Indian Railways.
It is a state of the art electronic system of Safety Integrity Level – 4 standards.
As a part of Atmanirbhar Bharat, 2,000 km of network will be brought under Kavach for safety and capacity augmentation in 2022-23. Around 34,000 Kms of network will be brought under Kavach.
History of Railways:
The first railway on Indian sub-continent ran over a stretch of 21 miles from Bombay to Thane during a visit to Bhandup in 1843.
The formal inauguration ceremony was performed on 16th April 1853,
The first passenger train steamed out of Howrah station destined for Hooghly, a distance of 24 miles, on 15th August, 1854. Thus the first section of the East Indian Railway was opened to public traffic, inaugurating the beginning of railway transport on the Eastern side of the sub-continent.
In south the first line was opened on Ist July, 1856 by the Madras Railway Company. It ran between Vyasarpadi Jeeva Nilayam (Veyasarpandy) and Walajah Road (Arcot), a distance of 63 miles. In the North a length of 119 miles of line was laid from Allahabad to Kanpur on 3rd March 1859. The first section from Hathras Road to Mathura Cantonment was opened to traffic on 19th October, 1875.
These were the small beginnings which is due course developed into a network of railway lines all over the country. By 1880 the Indian Railway system had a route mileage of about 9000 miles. INDIAN RAILWAYS, the premier transport organization of the country is the largest rail network in Asia and the world's second largest under one management.
Other important Current affairs related to Railways:
Indian Railways has planned to gradually reduce its carbon footprint and become Net Zero Carbon Emitter by 2030.  It will attempt to reduce its carbon footprint primarily through sourcing of its energy requirements from renewable energy sources. It has installed 142 MW solar rooftop capacity and 103.4 MW of Wind energy till August, 2022.
Railway Minister Ashwini Vaishnaw inaugurated India's first aluminium freight rake — 61 BOBRNALHSM1 — at Bhubaneshwar Railway Station. The rake's destination is Bilaspur. The aluminium freight rake wields the capacity to carry 180-ton more goods as against the traditional rake. Moreover, it is 180 tons lighter than the traditional steel rake.
The Ministry of Railways announced the closure of the Central Organisation for Modernization of Workshops (COFMOW), New Delhi. It will come in effect from 1st December 2022.
Indian Railways is installing a Real-Time Train Information System (RTIS), developed in collaboration with the Indian Space Research Organisation (ISRO), on locomotives "for automatic acquisition of train movement timing at the stations, including that of arrival and departure or run-through".
The overall revenue of Indian Railways at the end of August'22 stood at 

₹

95,486.58 cr, showing an increase of Rs. 26271.29 cr (38%) over the corresponding period of last year. The revenue from passenger traffic was Rs.25,276.54cr with an increase of 

₹

13,574.44 cr (116%) over the corresponding period of last year, according to official notes movers released by ministry of railways. 
The Union Cabinet had approved a policy on long-term leasing of Railways' land as well as a proposal to develop 300 Gati Shakti cargo terminals over the next five years. A senior official said on Thursday that the Railways expect an incremental revenue of at least 

₹

30,000 crore per annum from freight services when 300 Gati Shakti cargo terminals will be operational.
The Railways Ministry tops the list of government agencies that ignored the CVC's recommendations against corrupt officers and employees and resolved matters in accordance with their own disciplinary procedures.
Indian Railways have set up 'Meghdoot' machines at Dadar, Thane and other stations of the Mumbai Division. The unique 'Meghdoot' machines use innovative technology to convert water vapour in the air into potable water. The contract for setting up 17 'MEGHDOOT', Atmospheric Water Generator Kiosks' over Mumbai Division of Central Railway under NINFRIS policy for a period of 5 years has been awarded to Maithri Aquatech Pvt Ltd.
Nagaland got its second railway station after a gap of more than 119 years with the commissioning of a new facility at Shokhuvi. Dimapur Railway Station, in the heart of the commercial hub of the state, was inaugurated in 1903. Chief Minister Neiphiu Rio flagged off the Donyi Polo Express from Shokhuvi Railway Station during the day.
Indian Railways conducted a test run of its latest train called Super Vasuki. The Super Vasuki is operated by the South East Central Railway (SECR) zone of the Indian Railways. The SECR ran the record long-haul freight trains Vasuki and Trishul last year and the 2.8 km long SheshNaag train before that.
Other posts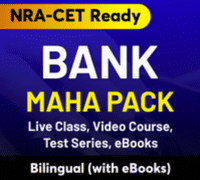 Current Affairs