SBI Clerk Salary 2022: The State Bank of India is one of the largest public sector banks in India which offers a lucrative salary package to newly recruited candidates joining as SBI Clerk/Junior Associate. SBI offers a decent payroll with better promotional aspects and social respect than any other organization in the banking sector. The pay scale of the SBI Clerk as given in the SBI Clerk Notification 2022 is Rs.17900-1000/3-20900-1230/3-24590-1490/4-30550-1730/7-42600-3270/1-45930-1990/1-47920. The starting basic pay is rupees 19900 i.e. 17900 plus two advance increments admissible to graduates. There are various kinds of perks that are given to the SBI clerk apart from the Basic pay. In this article, we have provided all the information related to the SBI clerk salary 2022 like pay scale, job profile and promotion etc.
SBI Clerk Salary Structure 2022
A Clerk/Junior Associate in SBI gets a in-hand salary of more than 30,000, which varies according to the place of posting. SBI Clerk Salary includes basic pay apart from certain other allowances. Candidates can check the complete SBI clerk salary structure 2022 from the table given below
| | |
| --- | --- |
| Earnings | Amount |
| Basic Pay | 19,900 |
| Dearness Allowance | 8,933.86 |
| House Rent Allowance | 2,091 |
| Transport Allowance | 600 |
| Special Allowance | 3,263 |
| Special Pay New | 500 |
| Gross Salary | 35,288.46 |
| Deductions | 2792 |
| Net Salary | 32,496 |
SBI Clerk Salary 2022 in Hindi
SBI Clerk Salary Structure 2022: Deductions
There is a certain amount which is deducted from the SBI Clerk Salary and then a net amount is calculated. These deductions can increase if the employee has availed of some facilities as well. Keep reading to check deductions done from the SBI clerk salary.
| | |
| --- | --- |
| Name Of The Deductions | Amount |
| Contributory Pension Fund | 2792 |
| Total | 2792 |
SBI Clerk Latest Salary Slip 2022
Here we have provided below the SBI Clerk latest salary slip for the month of August 2022. The gross salary is more than 35,000 with having some deduction, see the salary slip for more details.
SBI Clerk Salary 2022: Perks & Allowances
In addition to the salary, SBI offers a lot of perks and allowances to the SBI Clerk. We have covered some of the perks and allowances which are given below
Conveyance Allowance
Reimbursement Per Month
Category of Employees
Maintaining two or Four Wheelers (Petrol in liters)
Not Maintaining Vehicles (Amount in Rs)
Entertainment Expenses (Amount in Rs)
Chief Associate (Working as cash-in-charge)
43
900
1140
Chief Associate
43
900
600
Special Associate
35
850
540
Senior Associate
25
700
420
Associates/Junior Associates
20
625
360
Provision Of Newspapers
| | |
| --- | --- |
| Category of Staff | Rupees Per Month |
| Chief Associates | 530 |
| Special Associates working as cash-in-charge/ATM/Locker-in-charge/Members of outbond sales force | 530 |
| Other chief associates/special associates/senior associates/associates/junior associates | 450 |
| Subordinate Staff | 350 |
Medical Facilities
Annual Medical Aid
Improved Medical Aid (Specified serious disease)
Hospitalisation Scheme
Other Medical Benefits- Vaccination
SBI Clerk Salary 2022: Job Profile
The Junior Associates in the State Bank of India works as a single window operators, wherein they look after the day to day activities of the bank. Some of the roles and responsibilities of the SBI Junior Associate is provided below
Handling cash counters
Dealing with customers and addressing their concerns
Assisting customers in the documentation work
Responsible for opening bank accounts
Doing transactions related to RTGS/NEFT
Handling cheque book request
Issuing demand draft
SBI Clerk Salary 2022: Career Growth
The state Bank of India offers a wonderful career growth to all of its employees. If a candidate joins SBI at an early age then he can reach up to the level of General Manager. There are mainly two ways through which SBI Clerk gets promotion
In-cadre promotion
Promotion to office cadre
SBI Clerk In-Cadre Promotion
In-Cadre promotion is based on home postings and it is a time bound promotion
In addition to the total salary, a special allowance of 1800 rupees per month is given to employees and when the associate completes 10 years of service, the associate is promoted to the post of senior associate. This allowance is not included to calculate basic pay.
An Associate will become a special associate after having twenty years of service. Here the special allowance of 2500 rupees is paid every month. After reaching at this stage, the allowance is considered for the calculation of basic pay.
An Associate will become a chief associate after completing 30 years of service. After reaching at this stage, a special allowance of rupees 3500 is paid and this amount is considered for calculation of basic pay.
SBI Clerk Promotion To Officer Cadre
An associate becomes a trainee officer after completing three years of service. To become an officer, candidates will be required to qualify in the JAIIB and CAIIB examinations conducted by the Indian Institute of Banking & Finance. Candidates will also need to clear the internal written test and interview. After clearing the written test, a two year probation period is required to be served and then candidates will appear for an interview. On clearing the interview, successful candidates will be absorbed in the Middle management grade (Scale-2). The rest are retained in the clerical cadre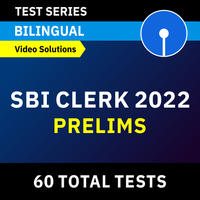 Related Posts:
FAQs: SBI Clerk Salary 2022
Q.1 What is the basic pay of SBI Clerk?
Ans The basic pay of SBI Clerk is 19900
Q.2 What is the SBI Clerk in hand salary?
Ans The in hand salary of SBI Clerk is rupees 32,496