SBI Clerk Preparation 2022: Section-Wise Schedule: State Bank of India has released the recruitment for the clerical cadre so candidates must be ready with the complete preparation so as to clear the examination. To start the SBI Clerk Preparation in the right way is very important as the SBI Clerk Prelims exam needs accuracy and speed. Candidates appearing in the SBI Clerk 2022 must have 90% accuracy to get a better score and clear the cut-off to reach the mains examination.
SBI Clerk Preparation 2022: Section-Wise Schedule
Bankersadda has brought up the complete section-wise schedule for the SBI Clerk Preparation 2022. In this SBI Clerk Study Plan 2022, candidates can practice and solve section-wise questions and after solving the questions, candidates will be provided with detailed solutions. This SBI Clerk Prelims Study Plan 2022 will have daily questions to practice in which every topic will be covered day by day.
| | | | |
| --- | --- | --- | --- |
| Date | Reasoning | Quantitative Aptitude | English |
| 8 Sep | Blood Relation | Simplification | double fillers |
| 9 Sep | Coding-Decoding | Missing Series | error correction |
| 10 Sep | Practice Set | Practice Set | Practice Set |
| 11 Sep | Practice Set | Practice Set | Practice Set |
| 12 Sep | Series | Wrong Series | phrase rearrangement |
| 13 Sep | Puzzles | Table DI and Bar Graph DI | sentence based error |
| 14 Sep | Inequality | Simplification | cloze test |
| 15 Sep | Syllogism | Quadratic Inequalities | sentence rearrangement |
| 16 Sep | Miscellaneous | Line Graph DI and Pie Chart DI | column based |
| 17 Sep | Practice Set | Practice Set | Practice Set |
| 18 Sep | Practice Set | Practice Set | Practice Set |
| 19 Sep | Seating Arrangement | Partnership, Profit & Loss and SI & CI | single fillers |
| 20 Sep | Order-Ranking | Time & Work and Pipe & Cistern | error correction |
| 21 Sep | Direction | Mix DI and Caselet | idioms and phrases |
| 22 Sep | Series, Syllogism | Missing Series | sentence improvement |
| 23 Sep | Puzzles, Miscellaneous | Trains, Boat & Stream and Speed Time Distance | double fillers |
| 24 Sep | Practice Set | Practice Set | Practice Set |
| 25 Sep | Practice Set | Practice Set | Practice Set |
| 26 Sep | Coding-Decoding, Direction | Approximation | cloze test |
| 27 Sep | Inequality, Seating Arrangement | Quantity Based and Data Sufficiency | word swap |
| 28 Sep | Order-Ranking, Blood Relation | Wrong Series | word rearrangement |
| 29 Sep | Syllogism, Direction | Mensuration, Probability and Permutation & Combination | column based |
| 30 Sep | Puzzles, Inequality | Data Interpretation | sentence improvement |
| 1 Oct | Practice Set | Practice Set | Practice Set |
| 2 Oct | Practice Set | Practice Set | Practice Set |
| 3 Oct | Seating Arrangement, Miscellaneous | Quadratic Inequalities | error correction |
| 4 Oct | Series, Order-Ranking | Arithmetic | single fillers |
| 5 Oct | Puzzles, Blood Relation | Simplification | Vocabulary |
| 6 Oct | Coding-Decoding, Inequality | Data Interpretation | sentence improvement |
| 7 Oct | Seating Arrangement, Syllogism | Missing Series | idioms and phrases |
| 8 Oct | Practice Set | Practice Set | Practice Set |
| 9 Oct | Practice Set | Practice Set | Practice Set |
| 10 Oct | Puzzles, Direction | Approximation | word usage |
| 11 Oct | Blood Relation, Series | Arithmetic | sentence based error |
| 12 Oct | Seating Arrangement, Inequality | Wrong Series | reading comprehension |
| 13 Oct | Coding-Decoding, Miscellaneous | Data Interpretation | double fillers |
| 14 Oct | Puzzles, Order-ranking | Quadratic Inequalities | cloze test |
| 15 Oct | Practice Set | Practice Set | Practice Set |
| 16 Oct | Practice Set | Practice Set | Practice Set |
| 17 Oct | Seating Arrangement, Blood Relation | Simplification | error correction |
| 18 Oct | Puzzles, Miscellaneous | Data Interpretation | word swap |
| 19 Oct | Seating Arrangement, Series | Missing Series | word rearrangement |
| 20 Oct | Puzzles, Direction | Arithmetic | reading comprehension |
| 21 Oct | Seating Arrangement, Syllogism | Approximation | column based sentences |
| 22 Oct | Practice Set | Practice Set | Practice Set |
| 23 Oct | Practice Set | Practice Set | Practice Set |
| 24 Oct | Puzzles, Seating Arrangement, Order-Ranking | Wrong Series | double fillers |
| 25 Oct | Seating Arrangement, Puzzles, Coding-Decoding | Arithmetic | cloze test |
| 26 Oct | Puzzles, Seating Arrangement, Series | Quadratic Inequalities | error correction |
| 27 Oct | Seating Arrangement, Puzzles, Direction | Data Interpretation | word swap |
| 28 Oct | Puzzles, Seating Arrangement, Inequality | Quantity Based and Data Sufficiency | word rearrangement |
| 29 Oct | Practice Set | Practice Set | Practice Set |
| 30 Oct | Practice Set | Practice Set | Practice Set |
| 31 Oct | Practice Set | Practice Set | Practice Set |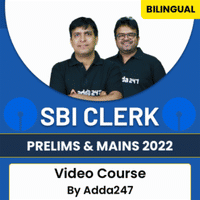 Related Posts: