Securities And Exchange Board Of India has extended the last date to apply till 30th April 2020. It has also rescheduled the Phase-1 & Phase-II exams to 4th July and 23rd August 2020 respectively. Candidates who are eligible and have not filled the form yet are advise to fill the form before 30th April 2020 as this is one of the great opportunity to work for an institution like SEBI at such a good pay scale and rank. In this article, we will be telling you all the steps of applying online for SEBI Grade-A officer.
Also Read,
How to fill SEBI Grade A Online Application Form 2020?
Visit the official website of SEBI Grade-A 'www.sebi.govt.in'or Click here. A page  for registration or login will open like this. Click on the Click Here For New Registration or login if you have already registered.
Fill all the necessary Basic Information related to you like your name, address etc. Click on Save & Next button and move to the next page.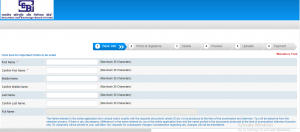 The second stage will consist of uploading your signature which should be in the size of 10kb-20kb and Photograph which should be 20kb-50 kb. Make sure you are uploading them in the right size and format as given in guidelines. Once you upload these two click on save button and move to next stage.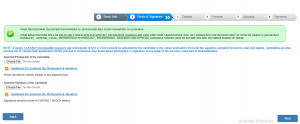 The next stage is of filling up for the post you are applying for, Your religion, Exam centre preference and all of these questions will be asked there and considering your eligibility criteria, you have to mark your choices. Read each question carefully and fill your answer. Once you are done click on to validate. This will help you to find if there is any error that you have done while filling the form. After validating click on save & Next.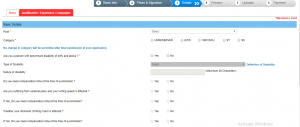 The next stage is filling your Education information. Make sure you choose the right date of passing as mentioned in your marksheet else it may create a chaos in future for you. Fill other necessary information as required and click on save & next to proceed further.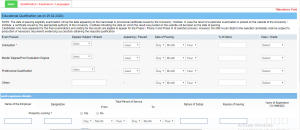 In this stage, upload the Thumb Impression which should be 10-20kb and Hand written undertaking 20kb-50kb. Click on to Save & Next and proceed to next stage.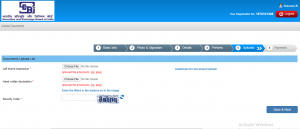 After completing all the stages, you can now see the preview of your application form. Go through it carefully to make sure you haven't done any mistake. If there is any then register again and fill the new form by following the steps mentioned above.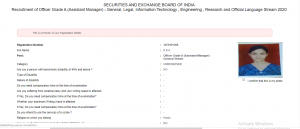 Once you are satisfied that all the information provided by you is correct and authentic, tick on your photograph, signature and thumb impression. Click on Save & Next button and proceed.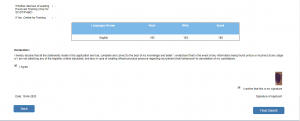 Enter the Captcha and move on to fill the credit/debit card information and proceed to do the final payment.

Candidates are advise to fill each and every information carefully without making a mistake as once you will make the payment, no correction can be done. Keep the final payment receipt with yourself for future reference in case of any discrepancy. Make sure that all the information entered by you matches with your other document  like spelling of your name or your parent's name etc.
Register to Get Study Materials SEBI Assistant Manager Recruitment 2020