Hello Aspirants,
I am PREMPAL CHAHAR from Agra Utter Pradesh. I have completed my graduation in B.Sc in mathematics. During college time I focused on defense job but unfortunately couldn't be made my place there. I was selected in IAF but after joining I sent back.
Then my Brother Komal Singh took me to Delhi and did my admission in the career power Munirka branch. I prepare there for 1year. In 2017, I was eligible for bank exams.
In 2017 I appeared for these exams:- 
Sbi PO pre not cleared
Rbi assistant pre not cleared
RRB PO pre-cleared mains clear but couldn't qualified in the final list
RRB clerk pre-cleared mains not cleared
IBPS PO pre, not cleared overall cut-off cleared but English section cut-off not cleared
IBPS clerk pre-cleared mains not cleared
Then in 2018:-
I started giving tuition for my pocket money and daily teaches 2-4 hours.
Exams I appeared in 2018:-
SBI PO pre not cleared
SBI clerk pre-clear mains not cleared by 5-6 marks
RRB PO pre-clear mains cleared could place in the final list by 2 marks
RRB clerk clear mains not cleared by .5
IBPS PO pre-cleared mains not cleared
IBPS clerk pre not cleared 
 In 2019:- 
RRB PO pre-cleared mains cleared left out by .76 in the final list
RRB clerk pre-clear left out in mains by 1 mark
Sbi clerk clear mains missed by 7-8 marks
Ibps PO pre-cleared mains not cleared
FCI pre-cleared mains cleared but in the reserve list
LIC assistant pre-cleared mains missed by 2 marks
LIC ado pre-cleared mains not cleared
IDBI assistant manager pre-cleared mains not qualified
LIC AAO pre not cleared
IBPS clerk pre-cleared mains cleared got the job in Punjab National Bank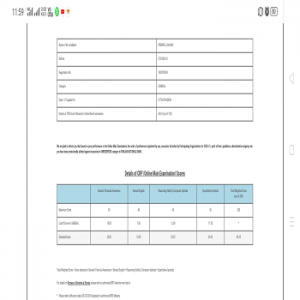 Also Read,
I felt demotivated many times but I wanted to fulfill my dream and prove myself. I joined the Adda247 test series it is pure exam-oriented and takes daily quizzes on Adda247app.
Here is my section-wise strategy:-
Reasoning Section: After clearing the basics of reasoning by Radhey sir at Munirka. Radhey sir is the best teacher for reasoning. I kept doing a set of puzzles and miscellaneous from the Adda247 app and the Adda247 test series.
Quant section: After clearing basics I worked a lot on calculation. I used to practice series, quadratic equations, DI, topicwise miscellaneous.. for maths I prefer Sumit sir one of the great teachers of maths.
English Section: daily read the newspaper, attempt quizzes on Adda247 and test series, and worked on grammar rules.
General Awareness: I prefer Adda247app for current affairs and self-made notes from different sources and last time Adda's capsule is very very helpful.
Mock test: I daily took 2-3 mocks of prelims exams which are very important to know your label among other aspirants.
One mock of mains level alternative day and analysis the mock is very important and worked on weak points.
Meri subah jaldi hoti hai after waking up at 5 am doing some jogging and then I read General Awareness section.
I want to say thank u to my teachers and family and especially my brother Radhey sir and my friend Puneet for helping me a lot and believe in me. I am grateful for everything. I always have faith in God that one day I will crack these exams.
Thank Adda247 team .your are doing a great deed for students. 
Grateful to ANIL NAGAR sir who made this platform for students to achieve their dreams.
Thank You!
Visit Achieversadda.com and participate in discussions with other aspirants and achievers. Get answers to your queries and connect with others on Achieversadda.com
Give a boost to your career in Banking, Prepare for JAIIB Exams-
Team Bankersadda Congratulates all Achievers!! Your hard work has finally paid off and now its time to share your success with the world. Send your success story with a success selfie to blogger@adda247.com
Register Here Achievers to Share Your Success Story
WhatsApp your Result to Us – 8750044828
Check updates related to notification, vacancies, eligibility, exam pattern, syllabus and more related to upcoming bank and insurance exams 2020: