Union Minister for Education and Skill Development & Entrepreneurship Shri Dharmendra Pradhan launched the Ramkrishna Mission 'Awakening' Program for students of classes I to V.
Ramakrishna Mission's Awakening Programme
It is an initiative towards ensuring overall personality development of a child in line with the philosophy of National Education Policy (NEP), 2020. It has shifted its approach from rot learning towards application of knowledge
It is for the students of classes I to V.
Ramakrishna Mission's 'Awakening' Program aims to enable children to build "ATMASHRADDHA" (Self-esteem) and make responsible choices.
Ramakrishna Mission's 'Awakening' Program helps them to find solutions for all Life Problems.
Background of Ramakrishna Mission's Awakening Program
Ramakrishna Mission, Delhi branch, in 2014, Started the Awakened Citizen Program (ACP) for middle school students.
About 6,000 Schools (KVs, JNVs, Government and private schools) involving 55,000 teachers and 12lacs students benefitted under ACP.
A program called 'Awakening' on the basis of National Education Policy (NEP) 2020 has been designed and piloted across 126 schools.
What is the need of Ramakrishna Mission's Awakening Programme?
 To progress the social transformation in India.
 To inculcate values and wisdom in students.
Value-based education is as important as Science based which will help in building future-ready and socially conscious generation.
What is Ramakrishna Mission?
Swami Vivekananda established the Ramakrishna Mission in 1897. This mission was named as Ramakrishna because he was the Guru of Swami Vivekananda.
Its objective was to bring the noblest ideas to the doorstep of even the poorest and the meanest.
Ramakrishna Mission works in the area of value-based education, culture, health, women's empowerment, youth and tribal welfare and relief and rehabilitation.
Its moto is "ATMANO MOKSHARTHAM JAGAD HITAYA CHA" which means "For one's own salvation and for the welfare of the world".
It is based on modern version of Advaita Vedanta- a School of Indian Philosophy.
Who was Swami Vivekananda?
He was born as Narendranath Datta on 12 January 1863.
12 January is celebrated as National youth day
He preached 'neo- Vedanta Philosphy'
He is best known for his speech at the World Parliament of Religion in Chicago in 1893
He established Ramakrishna mission and Belur Math.
Other posts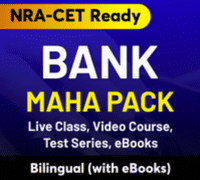 Current Affairs