World Literacy Day 2022: Every year World Literacy Day is observed annually on the 8th of September. World Literacy Day reminds people of the importance of Literacy as a matter of dignity and human rights. Literacy is an important tool that empowers the individuals of the nation and improves their living standards. Sustainable Development Goal 4 of the United Nations ensures that the entire young generation must be literate and the adults who do not possess this skill should be given a chance to acquire them. Literacy plays an important role in removing poverty, controlling the growth of the population, attaining gender equality, etc. This article discusses the History, Significance, and Theme of World Literacy Day 2022.
Important Days in September 2022
World Literacy Day 2022: History
UNESCO(United Nations Educational, Scientific, and Cultural Organization) manifested September 8 as World Literacy Day on 26th October 1966. The worldwide concern for literacy is an essential element of the United Nations Sustainable Development Goals and the UN'S 2030 Agenda for Sustainable Development. The main goal of UNESCO to implement International Literacy Day was to fight against the issues of Literacy. A world conference of ministers of education was held in Tehran in 1965 on the elimination of illiteracy in which the idea to celebrate World Literacy Day was brought about. World Literacy Day was accepted as a part of UN's sustainable development goals program in 2015. The first World Literacy Day was observed on 8th September 1967. Since 1967 International Literacy Day is being celebrated all around the globe.
World Literacy Day 2022: Significance
World Literacy Day is celebrated to remind the individuals, societies, and communities the value of education. Literacy increases the employment opportunities for the people and thus play an important part in improving their lives. Work is being done to increase the literacy rate and progress can be seen but still a lot need to be done in the future. According to a report at present approximately 773 million young people and adults lack basic literacy skills in which the majority are women. As the COVID-19 pandemic impacted the education sector it is projected that approximately 24 million students can never get back to formal education in which 11 million consists of girls and young women. Everyone should make effort and show their participation to make the society more literate and sustainable.
Events and campaigns are organized on World Literacy Day. This year in Côte d'Ivoire 2 days hybrid international event will be conducted on 8th and 9th September 2022. The extraordinary programmes and literacy practices of 2022 will be announced through the 2022 UNESCO International Literacy Prizes award ceremony.
World Literacy Day 2022: Theme
The Theme for World Literacy Day 2022 is "Transforming Literacy Learning Spaces". This year's theme of International Literacy Day 2022 highlights that people should know the importance of literacy learning spaces to provide quality, equitable, and comprehensive education for all. In 2020 during the COVID-19 pandemic several schools were closed and many students could not get the access to literacy education. We need to transform the literacy learning spaces so that each and every student must be educated.
Latest Govt Jobs Notifications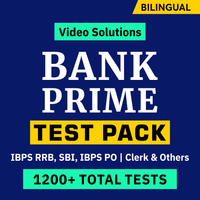 FAQs: World Literacy Day 2022
Q.1 When is World Literacy Day 2022 observed?
Ans. World Literacy Day 2022 is observed on the 8th September 2022.
Q.2 What is the theme of World Literacy Day 2022?
Ans. The Theme of World Literacy Day 2022 is "Transforming Literacy Learning Spaces".
Q.3 When was the first World Literacy Day commemorated?
Ans. The first World Literacy Day was commemorated on September 8, 1967.
Current Affairs