GA Topper Series: 31st May 2022 Quiz: Hello Students, all those students who have cleared their prelims exams in the banking sector must be prepared with every topic in the General Awareness Section for the mains examinations. Bankersadda team has brought you up a new series in which we will come up with 10 questions with the correct answer and the detailed solution to the question.
Q1. What would be the speed of the Gati Shakti freight trains?
(a) 120 km/hr
(b) 160km/hr
(c) 200km/hr
(d) 170km/hr
Q2. The Indian Government is celebrating the 250th birth anniversary of Raja Mohan Roy. Where he was born?
(a) Radhangar Bengal
(b) Nashik, Maharashtra
(c) Surat, Gujrat
(d)Lahore, Pakistan
Q3. When World Vape Day is observed?
(a) 29 may
(b) 24 may
(c) 30 may
(d) 31 may
Q4. When What is the theme of "World No Tobacco Day"?
(a) 29 May, Save your lungs
(b) 30 May, Control it
(c) 31 May, Threat to our environment
(d) 28 May, Stop tobacco
Q5. Where is the headquarters of the Geological Survey of India?
(a) Hyderabad
(b) Chennai
(c) Delhi 
(d) Kolkata
Q6. Who is the director of the documentary All that Breathe?
(a) Farah Khan
(b) Shaunak Sen
(c) Zoya Akhtar
(d) Alia Bhatt
Q7. A unified portal to showcase all the multiple initiatives for credit delivery by various government schemes will be launched by the name of:
(a) ASEEM portal
(b) Udhyam Portal
(c) Jan Samarth
(d) NCS portal
Q8. Who topped the Fortune's new list of the most highly compensated CEOs on the Fortune 500?
(a) Elon musk
(b) Satya nadella
(c) Jeff Bezos
(d)Waren Buffet
Q9. Adani Green subsidiary Adani Hybrid Energy Jaisalmer One Limited has commissioned a 390 MW wind-solar hybrid power facility in Rajasthan?
(a) Jaipur
(b) Kota
(c) Jaisalmer
(d) Ranthambore
Q10. Which country is building the world's largest petroleum research?
(a) Kuwait
(b) USA
(c) India
(d) Iran
Solutions
Ans.1.(b)
The 16-coach 'Gati Shakti' trains, based on the Vande Bharat platform, with an operating speed of 160 km/hour. The trains will be manufactured at the Integral Coach Factory (ICF) in Chennai, Tamil Nadu. The Trains are constructed under "PM Gati Shakti – National Master Plan for Multi-modal Connectivity", and are based on the concept of Vande Bharat trains. Indian Railways targets to enhance India's e-commerce and courier parcel segment, with these dedicated high-speed freight trains
Ans.2.(a)
Raja Ram Mohan Roy, a great social reformer, was born on 22nd May 1772 in Radhanagar, Bengal, India.
Ans.3.(c)
World Vape Day is observed on 30th May across the globe to create awareness about the alternatives to harmful tobacco products and highlights the relative safety of e-cigarettes and their potential as harm reduction and smoking cessation tools. World Vape Day (May 30) is observed on the day before World No Tobacco Day(May 31), observed by the World Health Organisation(WHO). World Vape Day was initiated by the World Vapers' Alliance(WVA). WVA was established by and receives funding from the Consumer Choice Center.
Ans.4.(c)
World No Tobacco Day is observed on 31st May globally. The theme for 2022 is Tobacco: Threat to our environment. The Day is an annual celebration that informs the public on the dangers of using tobacco, the business practices of tobacco companies, what the World Health Organization (WHO) is doing to fight tobacco use, and what people around the world can do to claim their right to health and healthy living.
Ans.5.(d)
Geological Survey of India: founded in 1851, headquarters at Kolkata
Recent News: A survey by the Geological Survey of India has stated that a gold reserve of around 222.88 million tonnes including 27.6 tonnes of mineral-rich ore is present in the Jamui district of Bihar. 
Ans.6.(b)
Filmmaker Shaunak Sen's documentary All That Breathes, India's only entry at Cannes Film Festival 2022, has won the 2022 L'Oeil d'Or, the festival's top prize for documentaries. The L'Oeil d'Or documentary award, also known as The Golden Eye award, was created in 2015 by the French-speaking authors' society LaScam in collaboration with the Cannes Film Festival.
Ans.7.(c)
The government intends to launch Jan Samarth, a unified platform for the delivery of multiple initiatives administered by several ministries and departments
Ans.8.(a)
Elon Musk, the multi-billionaire CEO of Tesla and SpaceX highest-paid executive in the world. Musk has topped the Fortune's new list of the most highly compensated CEOs on the Fortune 500. 
Ans.9.(c)
Adani Green subsidiary Adani Hybrid Energy Jaisalmer One Limited has commissioned a 390 MW wind-solar hybrid power facility in Jaisalmer, contributing significantly to India's green energy effort. The plant will be India's first hybrid wind-solar power-producing facility. The hybrid power plant, which combines solar and wind generating, unlocks the full potential of renewable energy by eliminating generation intermittency and providing a more stable option to meet the rising power demand
Ans.10.(a)
Kuwait is set to build the world's largest petroleum research centre in al-Ahmadi, south of Kuwait City by the end of 2022
Capital: Kuwait city

Currency: dinar
Also Check: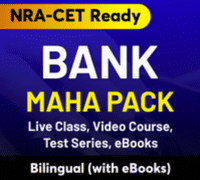 Recent Posts