IBPS SO Salary 2022: Institute of Banking Personnel Selection will recruit candidates in various departments such as IT, Agriculture, Rajbhasha Adhikari, Law, HR/Personnel, and Marketing for the post of Specialist Officer. The bank offers a lucrative amount of salary to the specialist officers along with perks and allowances. Candidates should be aware of the work profile and they can enhance their career through promotional exams at regular time intervals. Aspirants can check all the details related to IBPS SO Salary 2022 such as basic pay, allowances, and also the job profile as well as career growth.
IBPS SO Salary 2022
The candidates aspiring to work as Specialist Officers in different public sector banks would be curious to know the IBPS SO Salary 2022. The initial basic pay of IBPS SO is 23,700 rupees and the gross salary is around 36,400. Several perks and allowances get added up to the net salary of IBPS SO. There are certain deductions that make the IBPS SO in hand salary around 33,000 to 35,000. The pay scale of IBPS SO is -Rs. 23700-980/7-30560-1145/2-32850-1310/7-42020.
IBPS SO Salary 2022: Perks And Allowances
There are various perks and allowances which are provided to IBPS SO apart from the basic pay. Candidates can check below the complete list of Perks and allowances
House Rent Allowance
City Compensatory Allowance
Special Allowance
Conveyance Allowance
Dearness Allowance
Leave Travel Allowance
Medical Allowance
Entertainment Allowance
Newspaper Allowance
Lease Allowance
IBPS SO Salary 2022: Job Profile
The responsibilities and job profile of IBPS SO is based on their specialization. In the table given below, we have provided the job profile discipline-wise.
Agriculture Field Officer

Loan inspection
Managing other RRBs and other organizations and coordinating with them.
Uplifting and promoting banking and lead generation.

IT Officer

managing the core banking system
developing banking software
Maintaining the security systems of the bank in terms of cybercrimes

Rajbhasha Adhikari

proofreading and translating important documents
Conducting in managing language-related workshops
Training employees in the local language

Law Officer

handling all the legal affairs of the bank
In case of a suit filed, representing the bank in the court of law

HR/Personnel Officer

managing the recruiting process
Performance evaluation of the employees
Forming schemes and compensation of all the employees

Marketing Officer

managing the marketing sector and other promotional activities
Related Posts: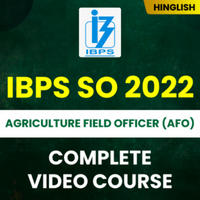 IBPS SO Salary 2022: Career Growth
The Specialist Officer in public sector banks have ample opportunities to grow through internal interview and promotional exams which is held in regular intervals. Apart from an attractive salary, candidates are having good career prospects in IBPS SO.
Scale I Officer
Scale 1 Assistant Manager
Scale 2 Manager
Scale 3 Senior Manager
Scale 4 Chief Manager
Scale 5 Assistant General Manager
Scale 6 Deputy General Manage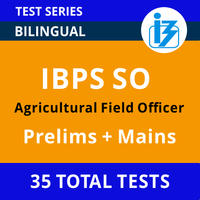 Latest Govt Jobs Notifications
FAQs: IBPS SO Salary 2022
Q.1 What is the in-hand salary of an IBPS SO?
Ans. The in-hand salary of an IBPS SO is Rs 33000 to 35000.
Q.2 What allowances does an IBPS SO officer get?
Ans. An IBPS SO gets many perks and allowances like Dearness Allowance, House Rent Allowance, Conveyance Allowance, Special Allowance, City Compensatory Allowance, Lease Allowance, PF Contribution, Leave Travel Allowance, Newspaper allowance, Medical allowance, and Entertainment allowance