National Cancer Awareness Day 2022: Every year on November 7, India observes National Cancer Awareness Day. While fighting this disease once it has taken hold of our bodies is nearly impossible, it can still be avoided with early medical intervention. This is why there is an urgent need in the country to raise widespread awareness among its citizens about the causes, treatment methods, and consequences of this deadly disease known as cancer.
Important Days in November 2022 
National Cancer Awareness Day 2022: History 
For the past eight years, November 7 has been designated as National Cancer Awareness Day in the United States. Dr. Harsh Vardhan, India's Union Minister of Health and Family Welfare, launched it in September 2014. Since then, every year on November 7, the country has observed this day to raise cancer awareness. In terms of history, November 7 was carefully chosen because it is also the birth anniversary of Madame Curie, the scientist who discovered radium and polonium, leading to the invention of radiotherapy for cancer treatment. In 1911, her work in radioactivity earned her two Nobel Prizes. In 1975, India launched the National Cancer Control Programme, which announced the establishment of cancer treatment facilities throughout the country. These facilities were outfitted with the necessary techniques for detecting cancer in its early stages.
National Cancer Awareness Day 2022: Significance
In 2018, India reported a staggering 3,17,928 deaths caused by tobacco use in both men and women. As a result, Dr. Harsh Vardhan believes that early detection of this disease can pave the way for treatment at a lower cost than what would be required if it was discovered later (at advanced stages). Aside from the cost consideration, the mortality rate for both men and women due to cancer would be lower if more people visited screening centers at the onset of symptoms. The goal of the 2022 National Cancer Awareness Day is to raise awareness among as many people as possible in India, encouraging them to report for early symptom screening and thus preventing and successfully treating the disease in its early stages.
Latest Govt Jobs Notifications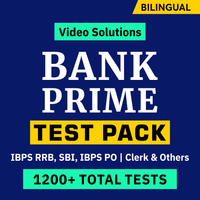 FAQs: National Cancer Awareness Day 2022
Q.1 When is National Cancer Awareness Day observed?
Ans. National Cancer Awareness Day is observed on 7th November.
Q.2 What exactly does breast cancer awareness imply? 
Ans. Breast cancer awareness is an effort to raise awareness and reduce the stigma associated with breast cancer by educating people about the symptoms and treatment options.