Hello Everyone,
My name is Mohit Sharma and I belong to Jaipur, Rajasthan. I got selected as RRB PO in Baroda Rajasthan kshetriya Gramin Bank. I am a B.com Graduate as well as CA Inter cleared. I have completed my 3 years of Articleship in which I audited financial institutions, newspaper companies, ITC, hotels, etc. I have experience in statutory and internal audits of nationalized banks and RRBs. I couldn't clear my CA final after many attempts so I thought to switch to banking exams.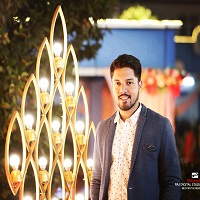 At first in the year 2017, I couldn't even clear Prelims exams. My graduation percentage was below 60 Percent so I couldn't fill up many examinations. Then, I came to know about Adda247. I started the daily quiz of Bankersadda and Purchased the yearly subscription of test series. Slowly my speed and accuracy improved a lot. I also watched the YouTube video of Adda247 which helped me a lot to know about the new pattern question. For the General Awareness section, I followed Adda247 GA Capsule and Daily GK Article.
In 2018, I started to clear Prelims exams but couldn't clear mains. I applied for insurance exams and state govt. exams also. I was so desperate for a government job, I wanted to get any minimum pay grade Job.
Also Read,
My Reasoning section was strong but Quantitative aptitude was weak, so I started to take section wise test of Quant and analyze them wisely and for reasoning, I practice puzzle section because it has a lot of weightage. English is a subject which makes a lot of difference between success and failure, I started to take YouTube sessions of Adda247 to clear my concepts of English grammar. I had joined the library because its hard to concentrate at home. I study for 8-10 hours daily and very dedicatedly. I had to quit my weekend party habit also as friends ask what do you do nowadays, the answer is simple but don't want to say it every time.
In 2019 I was very motivated and focused. I cleared SBI Prelims, SBI Junior Associate, FCI (account) prelims, IBPS PO Prelims, LIC assistant Prelims but couldn't clear the mains of these exams. Finally, RRB PO Prelims and Mains were cleared and I was about to give my first interview so I don't want to miss this opportunity and started to prepare for this. I used to call my friends to take my interview, to boost my confidence level I watched successful students interview videos, their Pros and Cons would be helped me prepare better. So the interview went pretty well and now its time to wait.
On the 1st of January 2020. I was so nervous that I didn't talk to my parents as well as didn't picked up any call, and finally, the result came and got selected as RRB PO in Baroda Rajasthan Kshetriya Gramin Bank. I was so happy and grateful that day. I want to give thanks to my family and friends who supported me throughout this journey. I also want to thank Adda247 for my success.
My motto is "If you can't explain it simply, you don't understand it well enough. Albert Einstein"
Thank You!
Share your success story with us at blogger@adda247.com
Check more Success Stories by Achievers
Practice with,