World Alzheimer's Day 2022: Alzheimer's is a condition that can progress to dementia, a condition that impairs people's mental capacity. As a result, the patient's memory and capacity for independent thought are compromised. Every year on September 21, there is a celebration known as World Alzheimer's Day to raise awareness of the condition and discover strategies to combat it. Alzheimer's disease is one of the most prevalent types of dementia and is thought to be the primary factor in between 60 and 80 percent of dementia cases globally.
Important Days in September 2022
World Alzheimer's Day 2022: History
Alois Alzheimer, a German psychiatrist, was the one who first recognized Alzheimer's as a disease. While treating a 50-year-old female patient in 1901, he discovered the illness. Hence, the illness was given his name.
The absence of a treatment or preventative measures for the disease makes Alzheimer's one of the leading causes of death in humans. Additionally, the disease's progress cannot be delayed.
An organization called Alzheimer's Disease International (ADI) was established in 1984 to aid those battling the disease. The group seeks to assist those who have been affected by the condition and inform others about necessary tactics.
They were the ones who started World Alzheimer's Day. On September 21, the organization's tenth anniversary, it was unveiled in Edinburgh during their biennial conference. Together with other affiliates, ADI plans World Alzheimer's Day events around the world to increase awareness.
World Alzheimer's Day 2022: Theme
The theme for World Alzheimer's Day 2022, "Know Dementia, Know Alzheimer's," carries over from the 2021 campaign, which centered on diagnosis, the warning signs of dementia, the ongoing impact of COVID-19 on the international dementia community, and more. The campaign will pay particular attention to post-diagnosis support in 2022.
Bringing the world together and focusing on raising awareness of Alzheimer's is the main goal of this day, which is observed on September 21. Finding techniques to combat Alzheimer's disease and its effects is also made possible.
World Alzheimer's Day 2022: Significance
The primary early sign of Alzheimer's disease is undoubtedly memory loss, but as the condition worsens, other symptoms also appear, such as behavioral problems, language difficulties, disorientation (including a propensity to get lost), mood changes, and loss of desire. The patient frequently withdraws from family and society as a result. Physical health declines as a result, which causes mortality.
Therefore, it is crucial to raise public awareness of this deadly and widespread disease. And this day only serves to accomplish that; it provides a forum for all groups involved in the fight against Alzheimer's disease to speak out against the condition, alerting the public and raising money to support their operations.
Alzheimer's Day makes vital educational information accessible to everybody through its yearly theme.
Everyone gathers to discuss their battle with the illness, including patients, caregivers, researchers, and medical professionals.
It brings individuals from all over the world together to combat Alzheimer's
Furthermore, it helps organizations achieve their objectives and receive recognition for their excellent work in this area.
The subject also clarifies common misunderstandings about the illness.
Latest Govt Jobs Notifications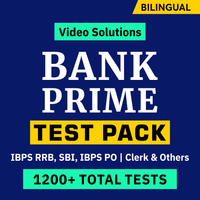 FAQs:
World Alzheimer's Day 2022
Q.1 When is World Alzheimer's Day observed?
Ans. World Alzheimer's Day is annually observed on the 21st of September.
Q.2 What is the ribbon color for Alzheimer's?
Ans. The official color of the Alzheimer's movement is purple.
Q.3 What is the theme for World Alzheimer's Day 2022?
Ans. The Theme for World Alzheimer's Day 2022 is "Know Dementia, Know Alzheimer's".
Current Affairs