World Zoonoses Day 2022: Every year 6th of July is observed as World Zoonoses Day. World Zoonoses Day is celebrated to aware people that there are certain diseases that are communicated from animals to human beings. Bacteria, viruses, fungi, and parasites carry the Zoonotic Diseases to humans. When people come in contact with poultry animals, rodents, reptiles, amphibians, and insects they can be infected with zoonotic diseases but the infection is generally spread through the bite of the mosquitoes. COVID-19 is an example of zoonotic disease because the causative agent of COVID-19 is considered to be originated from bats. In this article we have discussed the History, Significance, and Theme of World Zoonoses Day 2022.
World Zoonoses Day 2022: History
On 6th July,1885 Louis Pasteur, a French Biologist successfully invented the first-ever vaccine for a zoonotic disease Rabies. He successfully administered the rabies vaccine to Joseph Meister who was bitten by a dog and that dog was suffering from Rabies. The vaccine prevented the man from getting the infection and saved his life.  This invention is considered as the successful achievement in the field of medical science. To celebrate this landmark World Zoonoses Day is observed.
World Zoonoses Day 2022: Significance
World Zoonoses Day is celebrate to raise awareness among the people about the zoonotic diseases and teach them the methods to tackle this illness. People should know the method to prevent and treat zoonotic diseases because if not handled well this illness can have a threatening impact on the lives of Human. If the illness is not diagnosed then it can infect a large mass of people and can even cause death. People when get infected from a zoonotic disease should not ignore but must look for the right remedy and get the proper treatment. Some of the common zoonotic diseases are Ebola, Bird Flu, Avian Influenza, West Nile Virus, Dengue Fever, Bovine Tuberculosis, etc.
Zoonotic Diseases not only spread through water, food, and environment but also by the wild and pet animals. People keeping pet animals in their home should follow proper hygienic conditions and vaccinate them at regular intervals to prevent the illness. As per the reports of Centers for Disease Control and Prevention 70% of the infectious diseases are originated from animals and 60% of the existing infectious diseases are zoonotic. On World Zoonoses Day events such as awareness campaigns are organized to aware the people. People should know the importance and benefits of vaccination.
World Zoonoses Day 2022: Theme
The theme of World Zoonoses Day 2021 is "Let's Break the chain of Zoonotic Transmission". The theme of World Zoonoses Day 2021 imparts the message that the chain of transmission of Zoonotic Diseases must be broken.
Latest Notifications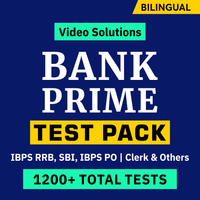 FAQs: World Zoonoses Day 2022
Q.1 When do we celebrate World Zoonoses Day 2022?
Ans. We celebrate World Zoonoses Day on 6th July 2022.
Q.2 Why do we commemorate World Zoonoses Day 2022?
Ans. To celebrate the anniversary of the first-ever successfully administered vaccine by Louis Pasteur World Zoonoses Day 2022 is commemorated.
Current Affairs