Cloze Test: Cloze Test is a paragraph-based test that comprises certain blanks. The candidates are asked to fill the missing blanks by choosing the most suitable word from the options provided. Aspirants who have a good grasp of grammar and vocabulary will take no time to solve the questions of the Cloze Test.  Cloze Test is a very important and scoring part of the English Section and it is asked in all government-based competitive exams like IBPS PO, Clerk, SO, SBI PO, Clerk, SO, RRB PO, Clerk, SO, Insurance exams like LIC AAO, AO, Assistant, ADO, ESIC, UPSC, State PSC, Railways, SSC, etc.
What is Cloze Test?
A Cloze test is the combination of comprehension and fill in the blanks. Cloze Test Questions are in the form of comprehension and passage with certain blanks and the candidates have to place the most appropriate word from the given options in the space provided. The testing of reading, analyzing and vocabulary skills of an aspirant is done through the cloze test.
Candidates can increase their overall score if a cloze test is asked in the question paper as solving cloze test requires less time and anybody who has a good command over Grammar and vocabulary can easily score high in this topic. Willing aspirants can know more about General English for competitive exams at the linked article.
Types of Cloze Test
There are two major types of cloze test questions asked in the competitive exams:
Fill in the Blanks-  In this format a long passage is given with a certain number of blanks. For each marked blank in the passage candidates are provided with 4-5 options from which a candidate has to choose the most appropriate word.
Incorrect word replacement- In these type of questions  an aspirant has to find out if the word needs to be replaced or not with the provided options. One of the options will replace the blank or else the blank will require no change.
If cloze test questions are part of any competitive exam then the candidates who have good command over grammar and vocabulary can easily increase their overall score.
Cloze Test: Tips, Tricks and Concepts
Cloze Test is the mixture of vocabulary, grammar and logical reasoning. Candidates can solve the questions of cloze test in less time if they have the command over this section. Some of the important tips and tricks that an aspirant have to follow to build their cloze test part are:
Take a quick look of the overall passage and get to know about the topic that is dealt in the comprehension. Also you will get to know about the tone and theme of the passage.
Have a good understanding of the parts of speech as it will be helpful in choosing the suitable word for the blank.
Analyze the theme and context of the passage and if confused between words of similar meaning then opt for contextually correct options.
Candidates when confused can also prefer eliminating the options. Eliminating the options will be easier as the options will get reduced and aspirants can easily identify the correct answer.
Never take the sentence as individual, always try to link all the sentences and by doing this cloze test will be easy to solve.
To solve the cloze test candidates must work on their vocabulary. Reading Newspapers will not only help them to improve vocabulary but also they will get idea of the general terms.
Understand the tone of the passage and choose the words that maintain the same tone throughout the comprehension.
By practicing we can achieve perfectness in any topic. So practice a number of cloze tests daily and also work daily on the vocabulary. Try to learn a few new words on a daily basis.
Cloze Test: Questions and Answers
Directions (1-10): In the passage given below there are blanks that are to be filled with the options given below. Find out the appropriate pair of words in each case that can most suitably complete the sentence without altering the meaning of the statement.
Information technology is not just (1)……… markets; it is also making them (2)………., particularly for household consumers. From pretty much anywhere in the world, one can now (3)……… out goods and services, compare prices from multiple sellers, and give (4)………. shipping and delivery instructions, all with a mouse click or a screen tap. No doubt, this is a dream come true for anyone who (5)………. shopping in real, hands-on markets, with sellers (6)………. their wares on store shelves, on public squares, or along dusty roads. In many cases, routine purchases (7)…….. long waits or (8)……… bargaining. But with online markets, savings are (9)……… in many dimensions, and transaction costs are (10)……… reduced at all stages of the process.
Q1.
(a) transmitting
(b) transplanting
(c) transforming
(d) transacting
(e) translucent
Q2.
(a) dominating
(b) unilateral
(c) omniscient
(d) vanished
(e) ubiquitous
Q3.
(a) purchase
(b) search
(c) get
(d) stole
(e) sell
Q4.
(a) detailed
(b) explained
(c) perfect
(d) complete
(e) absolute
Q5.
(a) grew away
(b) grew up
(c) grew out
(d) grew in
(e) grew off
Q6.
(a) spreading
(b) staring
(c) demanding
(d) displaying
(e) decorating
Q7.
(a) required
(b) acquired
(c) retired
(d) consisted
(e) contained in
Q8.
(a) intensive
(b) unhealthy
(c) extensive
(d) healthy
(e) contracted
Q9.
(a) resided
(b) spreading
(c) plotted
(d) generated
(e) manufactured
Q10.
(a) bluntly
(b) sharply
(c) blatantly
(d) rudely
(e) completely
Directions (11-15): In the passage given below there are blanks that are to be filled with the options given below. Find out the appropriate word in each case that can most suitably complete the sentence without altering the meaning of the statement.
Now that the Karnataka election is over, the Centre has finally (11)…………… the courage to submit a draft scheme in the Supreme Court to (12)………….. the final decision on (13)……………… the Cauvery waters among the riparian States. The draft, which gives no name for the authority it (14)……………… to create to monitor implementation of the Cauvery Tribunal's final award, as (15)………………. by the Supreme Court, has been largely drawn from the Tribunal's directions.
Q11.
(a) contributed
(b) mustered
(c) managed
(d) developed
(e) mastered
Q12.
(a) regulate
(b) execute
(c) implement
(d) start
(e) reject
Q13.
(a) sanitizing
(b) proportionate
(c) distribute
(d) rationalize
(e) apportioning
Q14.
(a) proposes
(b) imposes
(c) offers
(d) provides
(e) tries
Q15.
(a) institutionalized
(b) regulated
(c) sanctioned
(d) created
(e) modified
Solutions:
S1. Ans.(c)
Sol. transforming- changing
S2. Ans.(e)
Sol. ubiquitous- present everywhere
S3. Ans.(b)
Sol. search- find
S4. Ans.(a)
Sol. detailed- thorough
S5. Ans.(b)
Sol. grew up- to start to develop
S6. Ans.(d)
Sol. displaying- showing off
S7. Ans.(a)
Sol. required- essential; needed
S8. Ans.(c)
Sol. extensive- that which is extended
S9. Ans.(d)
Sol. generated- to produce
S10. Ans.(b)
Sol. sharply- pertaining to precision
S11. Ans.(b)
Sol. mustered- gathering or assemblage
S12. Ans.(c)
Sol. implement- to bring about; to put into practice
S13. Ans.(e)
Sol. apportioning- to divide and distribute portions of a whole
S14. Ans.(a)
Sol. proposes- to suggest a plan or course of action
S15. Ans.(e)
Sol. modified- changed or altered
Recent Notifications: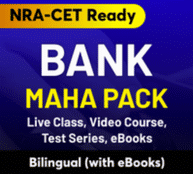 FAQs: Cloze Test
Q.1 What is Cloze Test?
Ans. Cloze Test is a paragraph based question where some of the words are omitted and candidates have to fill the blank by choosing the most appropriate word from the options given.
Q.2 What do a candidate need to solve the questions of cloze test?
Ans. A candidate must have a good command over the grammar section and also on  the vocabulary to solve the questions of cloze test.
Q.3 How many types of cloze test are there?
Ans. There are two types of cloze test one is fill in the blanks type and the other is replacing the words. Any one of the type can be asked in the competitive exam.
Q.4 How to score more marks in cloze test?
Ans. By reading the complete passage, understanding the theme and tone, eliminating the options and by selecting the words according to the context will help in scoring more in the cloze test section.
Current Affairs