Hello students, there are times when you read some economics news and it doesn't make any sense. To explain certain fancy terms of economic news, we have brought this article. Consider it as learning the ABC of the economic news part 3.
There is a term called Market Capitalisation or market cap which refers to the total value of all a company's shares of stock. There are three types on the basis of market capitalization which are large-cap, mid-cap, and small-cap.
Now you know that companies are listed on the stock exchange so there are some companies that perform well. Thus top 30 stocks on the Bombay stock exchange are called SENSEX. SENSEX is the index that shows the direction of how the stock exchange works. SENSEX's full form is a sensitivity index.
Similarly, the National Stock exchange has its index called NIFTY which accounts for the top 50 stocks of NSE. 
You must have heard of mutual funds but what exactly mutual fund is and how is different from shares?
A mutual fund is a mechanism of pooling resources by issuing units to the investors and investing these funds in securities. This investment is made in a wide cross-section of industries and sectors to minimize the risks.
Let us understand this by an example when you buy shares you are dependent on the performance of one company but it's very risky to have all your funds in one company and it's tough to have the knowledge to find multiple companies that are booming. Here come mutual funds into play. They collect money from the general public in return for units and put this pool of funds in various shares with help of the technical expertise of managers.
So when a mutual fund company raises money through a new scheme it is called a new fund offer 
There is another term called SIP – Systematic Investment Plan: It is an investment vehicle offered by mutual funds to investors, allowing them to invest small amounts periodically instead of lump sums.
So when a mutual fund company launches its scheme it shares an offer document that has all the details similarly when IPO is issued prospectus is shared by the company.
जानें SENSEX , NIFFTY, Mutual fund और SIP के बारे में
Also Check: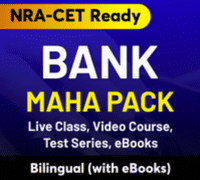 Recent Posts