General Awareness Quiz Series 2022: 23rd November: Hello Students, General Awareness is an essential part of all government exams. It's better to prepare this section daily and revise the same using the factsheet provided. Bankersadda team has brought you up a new series in which we will come up with 10 questions and answers, other options of the question have related news to them. So don't miss reading the solutions.
Q1. India will take over the chair of the Global Partnership on Artificial Intelligence. The meeting will be held in ______ for 2022-23
(a) Greater Noida
(b) Tokyo
(c) Bali
(d) Sharm-El-Sheik
Q2. Which state came on top for the installed capacity of grid – interactive renewable power?
(a) Uttar Pradesh
(b) Madhya Pradesh
(c) Karnataka
(d) Rajasthan
Q3. Integrated Fire Power Exercise, "SHATRUNASH'' conducted at which place?
(a) Oman
(b) India
(c) New Zealand
(d) Australia
Q4. Which of the following is incorrectly matched?
(a) Prof. Venu Gopal Achanta: Chairman of International Committee for Weights and Measures (CIPM)
(b) Kassym-Jomart Tokayev : Kazakhastan President
(c) Arun Goel: Election Commissioner of India
(d) Arun Kumar Singh: ONGC Chairman
Q5. Which bank has launched 7th edition of Evolve for MSMEs?
(a) Axis Bank
(b) HDFC Bank
(c) Canara Bank
(d) SBI
Q6.Who is the author of "Monetising Innovation" and 'Nalanada – Until we meet again'?
(a) Devdutt Pattnaik
(b) Gautaam Borah
(c) Shane Watson
(d) Bimal Jalan
Q7. Google is paying tribute to Marie Tharp. She is related to which field?
(a) Cartography
(b) Acting
(c) Astronomy
(d) None of these
Q8. Match the Award and awardee:
Danish Manzoor Bhat Sumitra Charat Ram Award
Dr Uma Sharma UNESCO-Madanjeet Singh Prize
Franca Ma-ih Sulem Yong Global Humanitarian Award
(a) 1- a, 2-b,3-c
(b) 1-c,2-a,3-b
(c) 1-b,2-a,3-c
(d) 1-c,2-b,3-a
Q9. Which of the following index is published by Economic Intelligence Unit?
(a) V- dem
(b) Freedom in the world Index
(c) Democracy Index
(d) All of these
Q10. Which of the following F1 racing driver has announced its retirement in November 2022?
(a) Lewis Hamilton
(b) Charles Lec
(c) Sebastian Vettel
(d) None of these
Solutions
Ans.1.(b)
India will take over the chair of the Global Partnership on Artificial Intelligence for 2022-23 at a meeting of the body in Tokyo, the Ministry of Electronics and IT said. This development comes on the heels of assuming the Presidency of the G20, a league of the world's largest economies.
Bali Summit : G20 summit 2022
Sharm-El-Sheik, Egypt.: COP 27
Uttar Pradesh chief minister Yogi Adityanath has inaugurated the UNESCO-India-Africa Hackathon 2022 at the Gautam Buddha University in Greater Noida, Uttar Pradesh.
Ans.2.(c)
Karnataka came at the top position while comparing the total installed capacity of grid-interactive renewable power of all the states of the country. The state had a total installed capacity of 15,463 megawatts (mw), according to an RBI publication
Ans.3(b)
The 13th edition of bilateral exercise between the Indian and the Royal Oman navies, Naseem Al Bahr-2022, commenced off the coast of Oman
South Western Command of the Indian Army conducted Integrated Fire Power Exercise, "SHATRUNASH'' at MFFR in Thar desert of Rajasthan
New Zealand's voting age has been ruled discriminatory by the country's highest court. The case was brought by advocacy group make it 16 in 2020, in a bid to lower the voting age from 18 to 16.
Ans.4.(a)
Prof. Venu Gopal Achanta, Director, CSIR-National Physical Laboratory (CSIR-NPL), New Delhi, has been elected as a member of the International Committee for Weights and Measures (CIPM). The 27th General Conference on Weights and Measures (CGPM) meeting was held on 15-18 November, 2022 at Paris, France
President Droupadi Murmu has appointed retired IAS Arun Goel as the Election Commissioner in the Election Commission
BPCL's former chairman Arun Kumar Singh is likely to be the new chairman of India's top oil and gas producer Oil and Natural Gas Corporation (ONGC).
Kazakh President Kassym-Jomart Tokayev has secured a second term in a snap election, winning 81.3 percent of the vote.
Ans.5.(a)
Axis Bank has launched the seventh edition of 'Evolve' for MSMEs with the theme of 'Indian SMEs: Shifting Gears for Next Level Growth'. 'Digitalisation to Building Indian SMEs' and 'Export Opportunities for SMEs in the New World Order' were some of the other key themes at the launch.
The Reserve Bank of India (RBI) allowed HDFC Bank Ltd and Canara Bank Ltd to trade in Rupees with Russia.
Ans.6.(b)
Gautaam Borah, a senior management professional and the author of the widely acclaimed book 'Monetising Innovation', launches his new book 'Nalanada – Until we meet again'. The book was launched by legendary writer Ruskin Bond.
Ans.7.(a)
Google is paying tribute to American geologist and oceanographic cartographer, Marie Tharp, who helped prove the theories of continental drift. She co-published the first world map of ocean floors.
Continental Drift theory: theory states that the Earth's continents have moved over geologic time relative to each other, thus appearing to have "drifted" across the ocean bed.
Ans.8.(b)
Danish Manzoor Bhat, originally hailing from Kashmir Valley, was honoured with Jaipur Foot USA's first Global Humanitarian Award this week at a ceremony held at the Consulate General of India in New York.
Kathak exponent Dr. Uma Sharma has received the prestigious 'Sumitra Charat Ram Award' for Lifetime Achievement in recognition of her contribution in the field of Indian classical music and dance.
The UNESCO-Madanjeet Singh Prize for the Promotion of Tolerance and Non-Violence, for this 2022 Edition, has been given to Franca Ma-ih Sulem Yong from Cameroon, President of the NGOs #Afrogiveness and Positive Youths Africa.
Ans.9.(c)
Varieties of Democracy (V-Dem) is a unique approach to conceptualizing and measuring democracy.
Freedom in the world Index:  by USA Think Tank Freedom House
Democracy Index: Economic Intelligence Unit
Ans.10.(a)
German racing driver Sebastian Vettel has retired from Formula One racing. Vettel won four Formula One World Championships between 2010 and 2013 while competing for Red Bull and previously spent six seasons with Ferrari
Other posts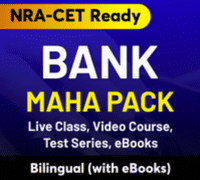 Current Affairs