India is a country with more than 130 crore people and that means there are a lot of hands to work which is encouraging but at the same time means a lot of mouths to feed. Despite being a 2.5 trillion $ economy the problem of hunger still persists in India. Crores of children still go to sleep empty stomach in lakhs of homes around the country which keeps open the question of the kind of India we are becoming.
Chance to Feature Your Article on Bankersadda | Voice Your Opinion as Guest Writer
The problem of hunger is only the manifestation of a larger problem that is poverty. Close to 22% of Indians are living below the poverty line which is one of the largest in the world. They either don't have a home or even if they have one are forced to live under debt. Several initiatives of the government cater to this problem like MGNREGA, Pradhan Mantri "Garib Kalyan Yojana" etc. but this simply is not enough. Poverty has serious implications on children's health and this in turn affects their education and learning abilities. The problem is more severe for the the girl child who will become a malnourished mother and will bear a weak child. So this problem can't be tackled by the government alone but when the government collaborates with the NGO's and the private sector. Various initiatives like mid-day meal schemes are being run by the government but these initiatives need to be taken to the grassroot level. "India is not Calcutta and Bombay ,it resides in its 700 thousand villages" as quoted by Mahatma Gandhi .
Read these articles by guest writers featured on bankersadda:
Several international organisations are there which fund the developing countries for reducing problems like these. "World Bank has decided to lend India $1 billion in order to save the poorest from covid-19". India should look to make education more cheap and affordable. Recruit teachers in remote villages so that education reaches the last child. Build hospitals in rural areas  so that patients don't go to cities every time a disease occurs. Help the MSME sector which employs a huge chunk of workforce second only to agriculture. Boost initiatives like self-help groups and allow the people to earn their wages. Buy Rafaels but at the same time ensure that a wheat farmer gets the deserving price of his crop. Build nuclear power plant but ensure that electricity reaches a remote village in Bihar or Orissa. Set up i-phone plants but at the same time ensure internet facilities in the homes of migrant labourers.
Distributing cooking gas cylinders is a very good step by the government to ensure clean cooking fuel in homes and benefit members engaged in cooking. " A healthy mind resides in a healthy body'' . The Jan-Dhan-Aadhar trinity is great step by the government and is vital for empowering India digitally. Digital knowledge and relevant skills have to be imparted to the youth which can become and dedicate itself to nation-building. Otherwise this whole demographic dividend will remain but a thing on the paper. Skill India program can do a great deal in realizing this. In testing times like these the value of employment can't be stressed more.
These are the goals that I want our government to achieve only then can India become a superpower and its citizens supercitizens.
Guest Writer- Kshitiz Vaibhav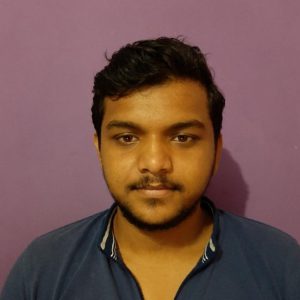 Chance to Feature Your Article on Bankersadda | Voice Your Opinion as Guest Writer