SEBI Grade A 2020- Security and Exchange Board Of India had released the notification for the recruitment of candidates as Grade-A Officers. A total of 147 vacancies have been reported this year and the last day to apply for this recruitment is 31st July. Eligible and interested candidates are requested to fill the form as soon as possible and do not wait for the last day to come. In this space, we will be discussing " Why you should not miss to apply for SEBI Grade A Recruitment 2020?" to give you an idea that missing the deadline will also mean missing an opportunity.

Why you should not miss to apply for SEBI Grade A Recruitment 2020?
Designation
The job is in one of the coveted financial regulators of India i.e SEBI and there, you will appointed as a Grade-A officer and this will bring you lot of social respect also because this is of the officer level job and hence you will be more directly involve with other officers and can learn a lot and give your career a great boost.
Salary
This is another factor that can be lucrative for candidates to apply for this recruitment as the salary is best in the market. The pay scale of Grade A manager is Rs. 28150-1550(4)-343501750(7)-46600-EB-1750(4)-53600- 2000(1)-55600 (17 years). Taking into account allowances, the gross emolument scale is approx. Rs. 1,07,000/- per month without accommodation and Rs. 73,000/- per month with accommodation.
Also Read,
Career Growth
If you have joined an organization, you want to grow as well. This is one career opportunity that help you to achieve that. A candidate appointed as Grade-A officer can went up to become Executive Director. There are timely promotions and with each promotions, the salary and perks increases. Given below is the diagrammatic representations of the career growth of a SEBI Grade-A officer.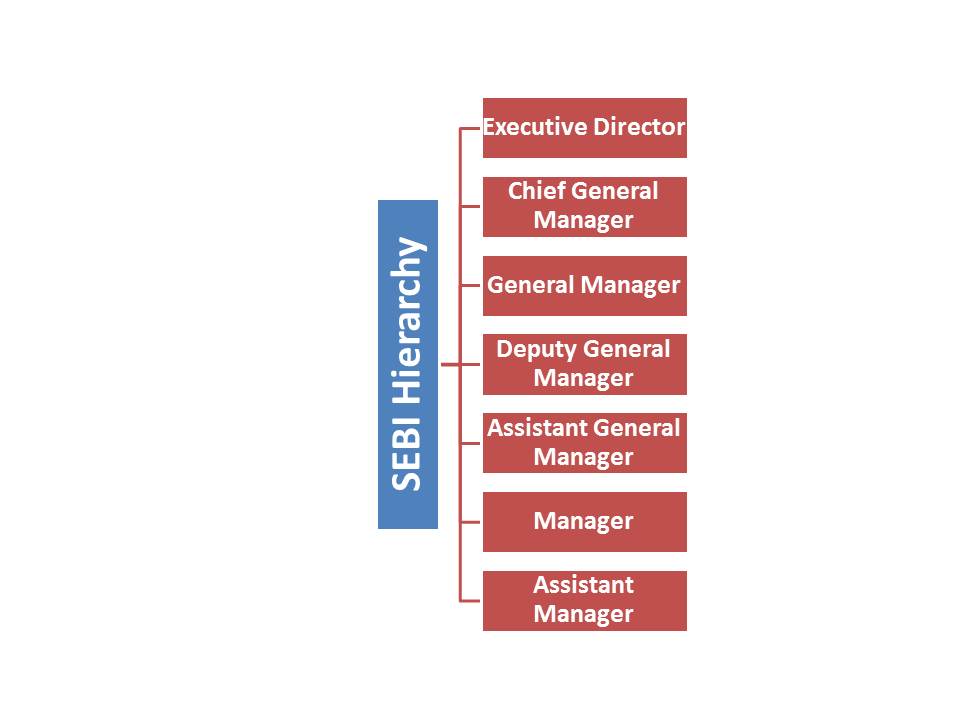 Work Profile
As you will be appointed as SEBI Grade-A officers, there are different departments and each department as different work load. It is the responsibility of an officer to conduct investigations related to all segments of SEBI commodity derivatives markets as well as all types of violation related to securities market as well as Issuance and listing of securities, including initial and continuous listing requirements is also the responsibility of SEBI Grade A officer. Thus there will be lot of responsibility on a candidate as a SEBI Grade-A officer that can help him to execute his services better.
All the reason mentioned above are the factors every candidate look for in his/her profession. SEBI has already extended the date many a times hence it won't be possible to extend it again thus we request you to apply as soon as possible so that you don't miss this opportunity and fulfill your dream of getting a government job and that too of officer level.
Visit Achieversadda.com and participate in discussions with other aspirants and achievers. Get answers to your queries and connect with others on Achieversadda.com