Important Days In June 2022: The 6th month of the year has been started with a total number of 30 days in it. Like every year, this year as well the list of important days can help you improve your general knowledge. Important days and events fall every month, and some of them are observed with a particular theme. Some events spread awareness and also remember sacrifices made in past. Here we are providing a glance at important days and dates which not only boost general knowledge but also help in the preparation for upcoming exams.
Important Days In June 2022
It will be very fruitful to study important days in June 2022 for all the candidates who are preparing for any of the competitive exams such as SSC, Bank, Railways, State PCS, and Defence exams. Questions on important days are directly asked in the exams therefore it is necessary to be aware of all the national & international days and dates. Keep reading this article to check why these Important days in June 2022 are celebrated
Details About Important Days in June 2022
1st June- World Milk Day
We are always asked by our parents to drink milk every day because milk which is rich in calcium required for healthy bones. It provides livelihood to many dairy farmers as well. we celebrate world milk day to raise awareness about the milk
1st June- Global Day Of Parents
Global day of parents is celebrated to honor the sacrifices made by parents to make their children successful.
3rd June- World Bicycle Day
In today's stressful life it is very crucial to remain healthy by doing exercise. Bicycle is one of the means of transportation which is used commonly. World bicycle day is celebrated to raise awareness on the usage of bicycles as short means of transportation as it is ecofriendly.
4th June- International Day of Innocent Children Victims of Aggression
This day is celebrated to have the attention of society toward the suffering undergone by children around the globe who are the victims of aggression. Thousands of children face domestic violence who have lost their parents
5th June- World Environment Day
With the passing of every single day, we hear news of global climate change which is going on due to the disturbing ecological balance of the environment
6th June- World Pest Day
The problem of pest increases in the rainy season as it give rise to a lot of diseases so there are pest organizations that play a very crucial role in guarding public health. This day is celebrated to raise awareness about this
7th June- World Food Safety Day
It is very important to eat healthy food and avoid eating at the roadside food stalls as it increases the chances of food infection. This day is celebrated to bring awareness and promote action to help prevent, detect and manage foodborne risks, contributing to food safety, human health etc.
8th June- World Oceans Day
This day is celebrated to mark the importance of oceans which are getting polluted due to sea garbage and due to which the marine life is getting affected
12th June- Anti Child Labor Day
Anti child labor day is observed to focus attention on the global extent of child labor and the action and efforts needed to eliminate it.
14th June- World Blood Donor Day
This day is observed to raise awareness of the need for safe blood and blood products for transfusion and of the critical contribution voluntary, unpaid blood donors make to national health system
19th June 2022- National Reading Day
India will celebrate the 27th edition of the national reading day on June 19 this year. This day is celebrated in the honour of the father of India's library movement Puthuvayil Narayana Panicker
20th June- World Refugee Day
This day is organized every year by the United Nations and is designed to celebrate and honour refugees from all around the world.
21st June- International Yoga Day
Yoga is a spiritual practice of ancient India, the importance of which has now been accepted by the whole world. To celebrate this practice and encourage everyone to do yoga more often, 21st June is observed internationally as International Yoga Day.
21st June- World Music Day
In 1992, world music day was first celebrated in France with free live music played on the streets, shops, and roads. World Music Day is known as 'Fête de la Musique' in France and is celebrated across the globe on June 21 every year.
26th June- International Day Against Drug Abuse & Illicit Trafficking
To raise awareness among people against drug abuse and the illegal drug trade, international day against drug abuse and illicit trafficking is observed every year on the 26th of June. The first international day against drug abuse and illicit trafficking was observed in the year 1989.
27th June- International MSME Day
Medium and small-scale enterprises play a very important role in the growth of the country's economy. This day is celebrated to mark the contribution made by the MSMSE Sector to the development of the country.
29th June- National Statistics Day
To mark the birth anniversary of Prasanta Chandra Mahalanobis who made their valuable contribution in the field of economic planning and statistical development.
30th June- International Asteroid Day
International Asteroid Day is celebrated every year on 30th June. The aim is to raise public awareness about the asteroid impact hazard and to inform the public about the crisis communication actions to be taken at the global level in case of a credible near-Earth object threat.
Important Days 2022: Month Wise
In the table given below, we have provided the month-wise link to check Important Days 2022
Related Posts
Important Days In June 2022, National & International Events in June in Hindi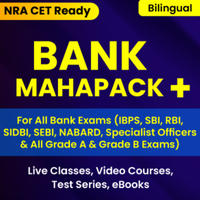 FAQs: Important Days In June 2022
Q.1 What are the important days in June 2022?
Ans All the important days in June 2022 is provided in the article above
Q.2 What is the reason behind celebrating important days in June 2022?
Ans The reason behind celebrating important days in June 2022 is given in the article above
Q3. When is World Environment Day celebrated?
Ans. Every year World Environment Day is celebrated on 5th June.
Recent Posts