Credit Rating Agency CRISIL has revised down its India growth forecast for the current fiscal to 7% from the 7.3% estimated previously. the credit rating agency said this is primarily because the slowdown in global growth has started impacting India's exports and industrial activity.
CRISIL chief economist Dhrmakirti Joshi said in a note "We have revised down our forecast for real gross domestic product growth to 7% for fiscal 2023 from 7.3%, primarily because of the slowdown in global growth that has started to impact our exports and industrial activity. This will test the resilience of domestic demand,".
Highlights of News
CRISIL had earlier pegged the next fiscal's expansion at 6.5%.
 It expects inflation to average 6.8% this year, before easing to 5% in 2023-24.
Agencies including CRISIL and ICRA Ratings, expect the second-quarter growth to halve to 6.5%
The agency estimates the sectoral growth in Q2 to be driven by the services sector 9.4%.
The CRISIL estimated the current account deficit to widen to 3% of GDP in FY23 from 1.2% in FY22.
The agency also said that with higher commodity prices, slowing global growth, and supply chain snarls, the current account will be impacted.
Official estimations for the economy's Q2 performance are expected to be released at the end of November 2022.
The Indian economy is to face more stress in 2023-24 with growth likely to slow to 6% due to the global slowdown and tightening financial conditions in the country.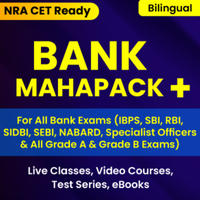 All About CRISIL
Credit Rating Information Services of India Limited (CRISIL) is an Indian analytical company providing rating, advisory, risk & policy, and research, and it is a subsidiary of the American company S&P Global. It was the first credit rating agency in India introduced in the year of 1987 with the name of Credit Rating Information Services of India Limited.
Established: 1987
Headquarters: Mumbai, Maharashtra
MD & CEO: Amish Mehta